01 Jun 2022 | Randy Kemner
JUNE WINE OF THE MONTH--DOMAINE GOURON 2020 CHINON
When was the last time you drank a truly dry red wine with invigorating energy and had it finish with a fresh-tasting flourish?  A wine that gets better and better as it goes along.  Never?  Well, you are about to experience one.  This excellent, juicy Loire red is a great introduction to the historic wines of this celebrated region.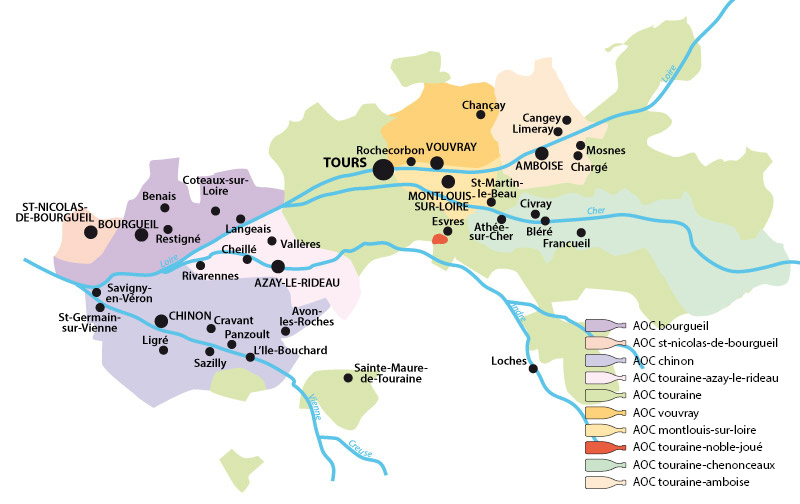 For those who may be new to Chinon, it is the growing region with medieval roots celebrated by Rabelais in the 16th century adjacent to the town of the same name just west of the Loire Valley city of Tours. This is the land of castles and it is Cabernet Franc country, although you may find a tiny bit of Chenin Blanc planted here and there (about 2% of production).  Chinon's soil is influenced by the tuffeaux you find on the banks of the Loire.  That, combined with the cool, cool temperatures of this northerly region, brings a minerality to the region's wines that is quite different than what we are used to in sun-drenched California.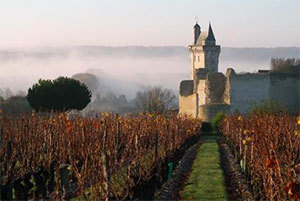 Domaine Gouron is owned by third-generation vignerons in the heart of the Chinon region.  They practice sustainable farming in the 10-acre Cabernet Franc vineyard with vines between 35 and 50 years of age. 
What I love about this wine, like others from the same region, is its ability to open up once it gets a little air, like a peacock unfurling its colorful train, especially when consumed with red meat, lamb, duck or cheese.  There is a dark magenta color that is nearly opaque.  The aroma offers a typical Chinon earthiness, with some high notes.  Medium in weight, the wine has flavors of crushed dark berries with a bit of tannic grip.  The finish is somewhat juicy, with a tangy-tart lift.  Imagine the freshness of a Loire Valley Sauvignon Blanc, only dark and berry-flavored.  Lightly chillable, too.  Keep that in mind this summer when you are grilling.
Domaine Gouron has impressed us in previous vintages for its friendly, affordable red Chinons, but this year, we were so thrilled with the performance of the 2020, we instantly selected it as our Wine of the Month.
$17.99 per bottle  $215.88 per case