13 Oct 2021 | Kevin Lepisto
KEVIN'S NEW ITALIAN REDS FOR FALL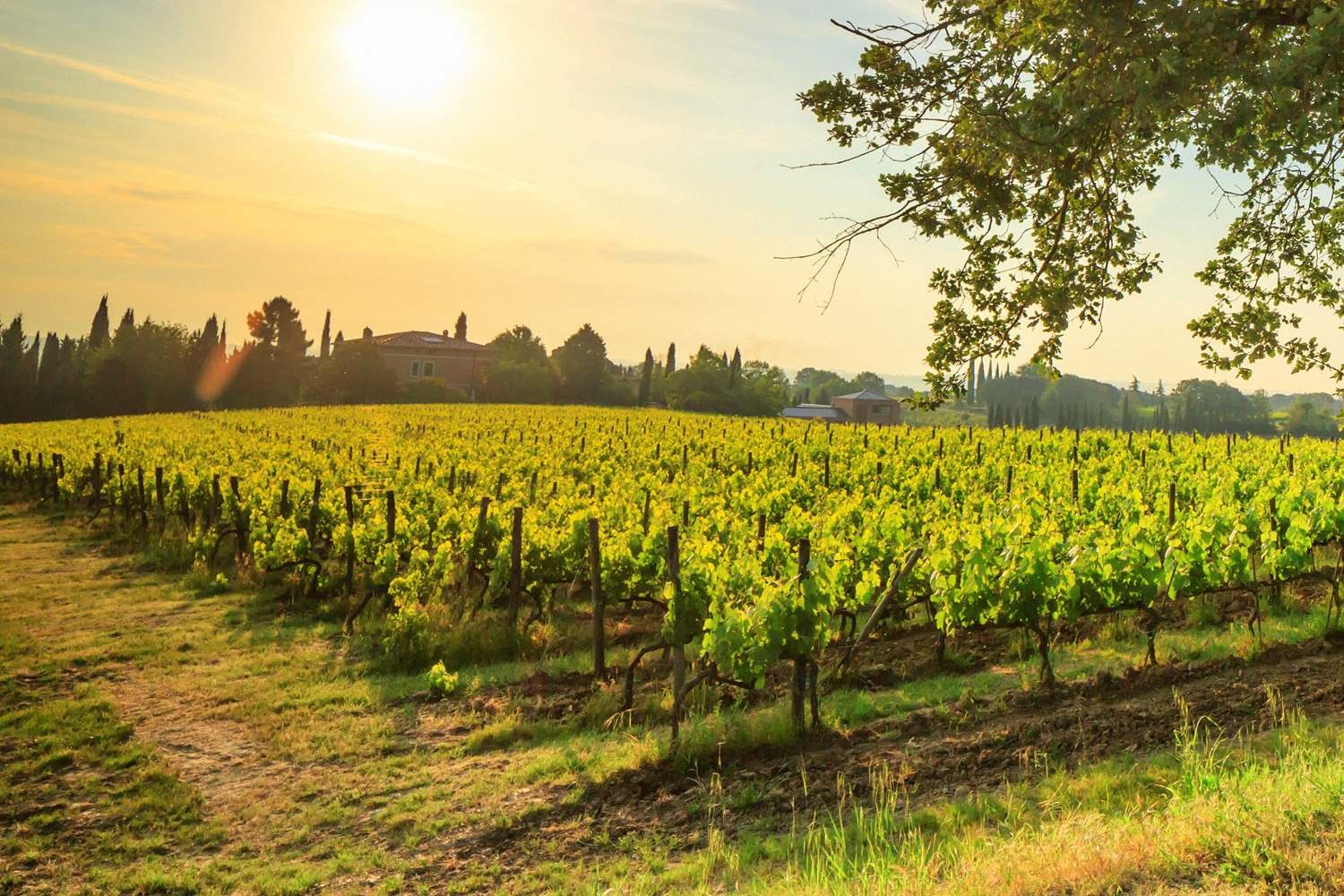 Wow where did the summer go?   I feel like we were just getting warmed up and now the nights are already chilly and the days shorter.  It actually feels like Fall this year and I love it!  I already started making some heartier meals; I made some lentil stuffed cabbage rolls this past weekend and plan to make a big pot of bean soup this coming weekend.   I also started craving a glass of red wine at night with my dinner, nothing too big or heavy, just something dry, vibrant and fruit forward to warm my soul, refresh my palate and accompany my meal.   Believe it or not I didn't have many choices in my home collection that fit this bill. Which got me thinking about several of the new Italian wines I've recently brought into the store that fit this bill perfectly, and how I wished I had had them on hand at home. So here are some of my recommendations of some new Italian red wines to keep on hand that are light to medium bodied, easy drinking and great with a variety of foods.   
2018 Cantine Valpane Grignolino del Monferrato 'Euli', Piedmont
Grignolino is an obscure grape from Piedmont that produces light, dry red wines with flavors of red cherries, roasted strawberries and a hint of rhubarb. Grignolino wines are cheerfully enjoyable and great with a simple plate of salami and cheese, a light pasta or roasted chicken.  Valpane is a family run, certified organic, estate with the grandson currently running the show.
 $15.99 per a bottle
2018 Vaona Valpolicella Classico, Veneto  
Vaona produces some of the most elegant styles of Valpolicella wines I have ever tasted.  Pure red cherry fruit is the star here and Vaona manages to achieve great depth of flavor while keeping the wine light and smooth.  Hard to put the glass down!
 $15.99 per a bottle
2017 Il Ciliegio Dolcetto d'Alba, Piedmont 
Il Ciiegio's Dolcetto d'Alba is old world style of this classic Piedmont red.  Light to medium bodied, vibrant and fresh with plenty of red cherry fruit, this is an easy drinking red that's perfect for most weeknight dinners and a great value at $11.99 per bottle.
$11.99 per a bottle
2018 Donna Laura Chianti Riserva 'Alteo', Tuscany  
I was quite excited to discover this bold Chianti Riserva at such an amazing price.  This medium bodied 100% Sangiovese is dense with dark red and black fruits, has notes of Tuscan earth and supple tannins.  This is a fairly easy drinking Chianti and not meant to be taken too serious even though it's a Riserva wine.
$14.99 per a bottle
2019 Poliziano Rosso di Montepulicano, Tuscany   *New Vintage
Poliziano's Rosso di Montepulciano is one of the best value's in the store and is consistently good year after year. A blend of 80% Sangiovese and 20% Merlot, it's a fresh, fruit driven wine with palate cleansing acidity and just the right amount of tannins to pair with a wide variety of foods.  This is a great wine to pair with American-Italian tomato based dishes but has the depth to handle chicken and meat dishes as well.  Grab a couple bottles because this wine goes down way too easy!
$14.99 per a bottle
2019 Gulfi Cerasuolo di Vittoria, Sicily  
Cerasuolo is an expressive wine produced in the southern Vittoria region of Sicily and is always a blend of two grapes; Frappatto and Nero d'Avola.  This unique medium bodied wine is the perfect balance of Frappatto's bright, soft red cherry fruit with Nero d'Avola's rich dark berried fruit and deep flavors.  This is a fragrant and fresh wine with mild acidity and soft tannins that can pair well with a wide variety of foods.
$21.99 per a bottle
2019 Renato Ratti Barbera d'Asti 'Battaglione', Piedmont  
A beautiful, bold Barbera from a Piedmont master. Deep, dark ruby in color and packed with ripe black cherry and berry fruit, this is a very crowd pleasing and vibrant Barbera d'Asti with supple tannins and great length.  Way over delivers for the price!
$19.99 per a bottle
2018 Le Ragnaie Rosso di Montalcino, Tuscany  
This is a gorgeous expression of Sangiovese and shows how pretty Sangiovese can be when produced in this style. The beautiful red cherry fruit takes the lead here with some herbaceous, spicy undertones and firm tannins adding complexity. So enjoyable!  Le Ragnaie is known for its elegant, terroir-driven Brunello wines that stand out in this powerful Tuscan category. The owner and winemaker, Riccardo Campinoti, acquired the property in 2002 and now farms 15.5 ha. Making complex, traditional wines from Sangiovese Grosso, Riccardo's wines exhibit elegance and finesse by farming some of the highest altitude vineyards in Montalcino.
$34.99 per a bottle