07 Jul 2022 | Samantha Dugan
PAVING A WAY FOR HERSELF
The family name Mellot has been on record in Sancerre dating back to 1513, so respected and associated with the local wines of the region that a member of the family was appointed to be the wine ambassador to Louis XIV in 1698. In 1881 the wines from the Mellot family were so highly thought of, they were granted permission to sell their wines all over France and eventually around the world.
So, to say the Mellot family has a rich history in the Loire Valley is a laughable understatement.
The winery has historically been passed from father to son, as is the case for the Alphonse Mellot winery now, and that was where Emmanuelle Mellot grew up at the feet of some of the most revered growers and winemakers in France. She also worked for the domaine and was integral part in maintaining relationships with vineyard and winery owners. The family worked together beautifully, but being an amazing winemaker in her own right, Emmanuelle sought to create a name for herself. Using her impeccable knowledge of center Loire Valley and expertise to reach out to those long-time grower/producers, she began her own negociant business.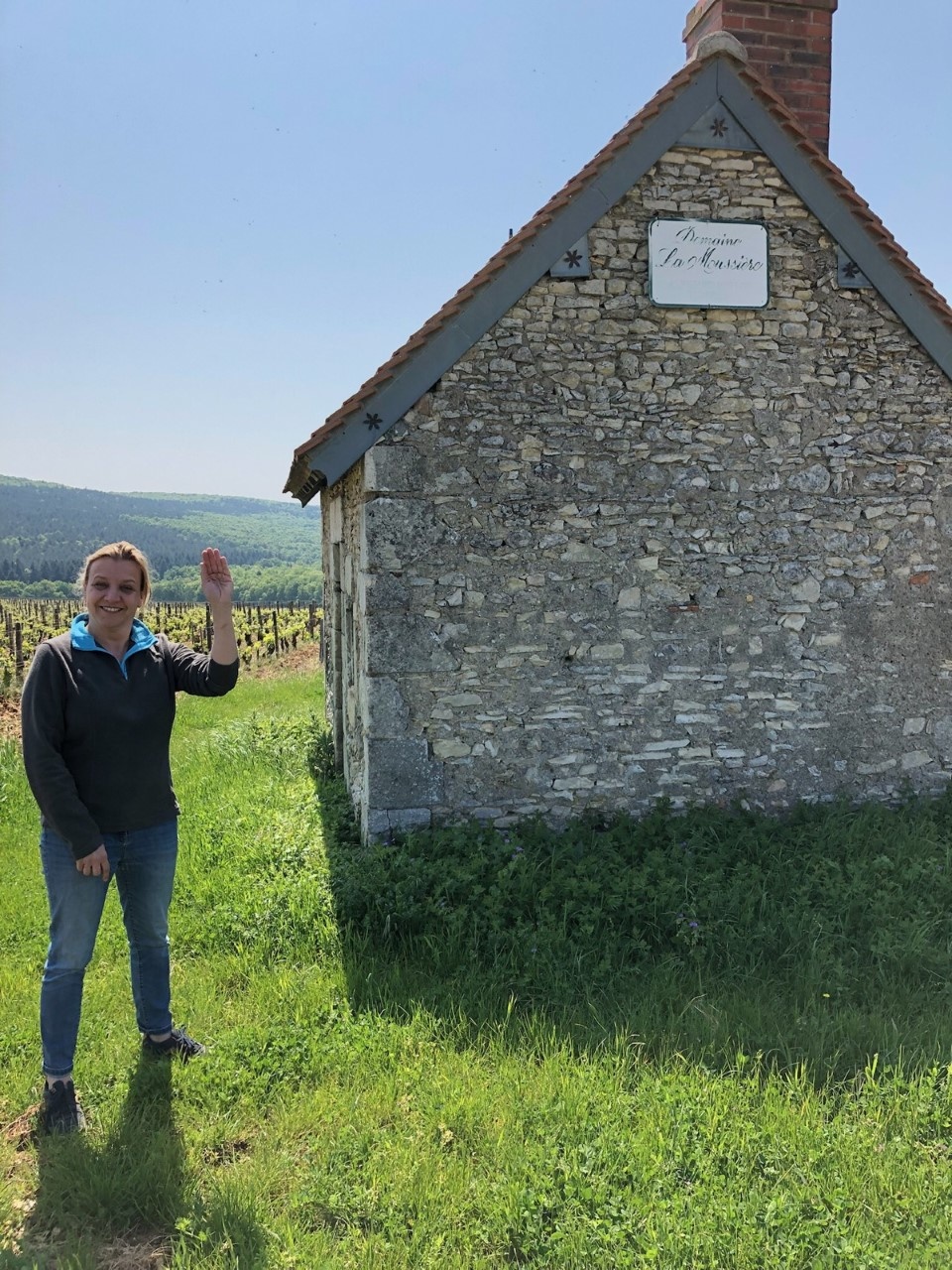 Emmanuelle sources only from people that have like-minded ideas about the health of their vineyards, and she selects specific plots or barrels for her Emmanuelle Mellot line of fruit-forward, traditional, balanced wines from her beloved home in the Loire Valley. Many of the producers she purchases from make wines under their own labels that are also sought out and often times allocated, so the quality of wine you get when you select a Emmanuelle Mellot wine always, always, over-delivers.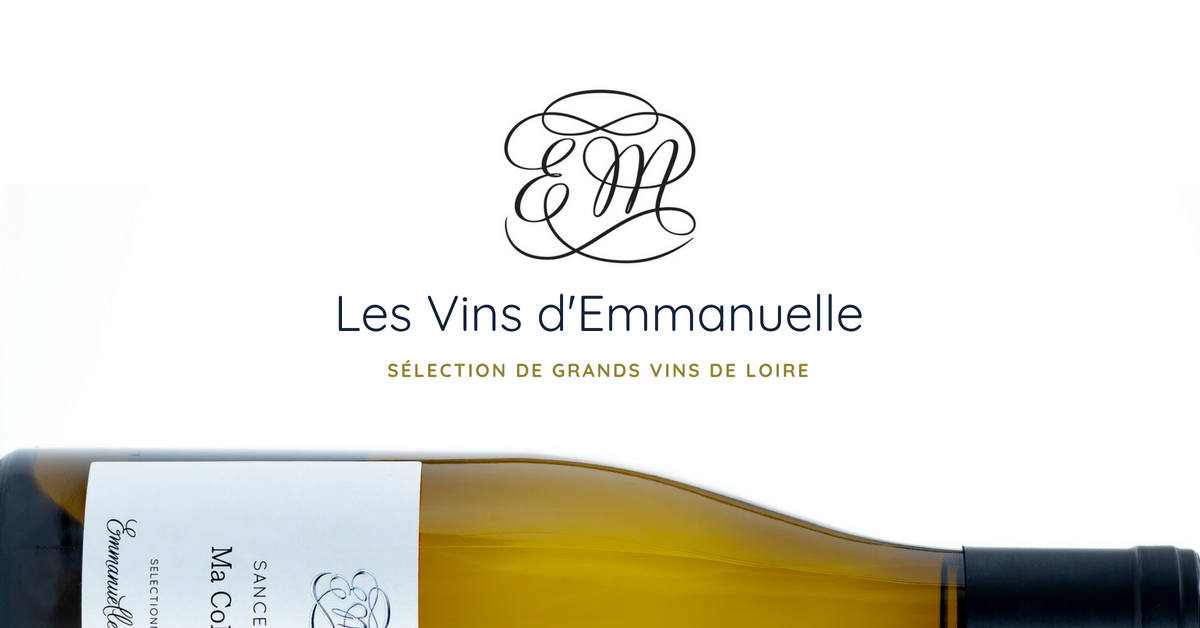 We just tasted through, and brought in, the new releases from this exciting new-ish venture. Emmanuelle's passion for her region shines through in each bottle we tasted, from the simple Touraine Sauvignon Blanc to Sancerre, and I was, and am, having a love affair with her sparkling Vouvray made from Chenin Blanc.
We are looking at a pretty severe Sancerre/Loire Valley Sauvignon Blanc shortage this summer, just not enough to go around.  So I suggest loading up while you can!
2020 Emmanuelle Mellot Touraine Sauvignon Blanc $17.99
All the fruit for this splashy little white is grown organically. Here you find quite a bit of depth and power for a simple Touraine Sauvignon Blanc.  Big blast of citrus, pink grapefruit, fresh cut herbs and a tough of jasmine. A super-pleasing, crisp white wine that finishes with refreshing acidity.
2020 Emmanuelle Mellot Reuilly $25.99
Reuilly is one of a small string of Sauvignon Blanc villages in the eastern Loire Valley that includes Pouilly-sur-Loire, Menetou-Salon, Quincy and Sancerre.  There is a reason they call the Loire Valley France's garden; taking a sniff and sip of this beauty will let you know why. Explosive fruit, moist mossy green notes, blooming white flowers, stone fruit and fleshy pink grapefruit with a luscious mouthfeel and a crunchy scrape of minerals. This wine was built for seafood, grilled veggies, salads and river fish. Brilliant balance.
2020 Emmanuelle Mellot Quincy $27.99
This Quincy (village across the way from Sancerre) gives a lot of Sancerre I taste run for their money in terms of depth, layering and length. Citrus in the primary flavor but then something a little tropical comes through mid palate which adds some complexity. Minerals, citrus oil, really nice curves in the mouth with a perfecting little spike of bright acidity.
2020 Emmanuelle Mellot Sancerre $38.99
The fruit for this Sancerre come from a vineyard that was planted in the 1980s and is all farmed biodynamically , all of which is hand harvested. Aged in both stainless steel and large old French oak barrels, which gives this Sancerre a gorgeous balance between precision and silky feeling. Kind of sexy in that way. The aromas here remind me of walking the stalls at a farmer's market, just vibrant, fresh, floral, green, fruity, complex and super intoxicating. You will have a hard time keeping your nose out of the glass long enough to taste the wine but when you do, man-o-man, what a wine. Get what you can while you can, there is very little to be had.
2019 Emmanuelle Mellot Sparkling Vouvray "Dans Ma Bulle" $31.99
This vintage sparkling Vouvray is made from 100% Chenin Blanc and is Emmanuelle's second release under her own project. It's stunning. Explosive, expansive, layered, texturally beguiling and tremendously long! This is top notch winemaking here and to capture the soul of Vouvray dancing along, in a bubble across the palate, what a treat. No sulfites added.