03 Aug 2022 | Samantha Dugan
THE MAGNIFICENT 2017 RED BURGUNDIES OF THE LEGENDARY BRUNO CLAIR
Marsannay is a commune in Burgundy at the very northern part of Cote de Nuits, toward Dijon, and Bruno Clair is one of, if not the, most well-respected and sought-after producers in the region. His winery is located in Marsannay, but he now sources fruit from Gevrey-Chambertin, Chambolle-Musigny, Morey-Saint-Denis, and Vosne-Romanee in the Cote de Nuits, and from Cote de Beaune in the south, Aloxe-Corton, Pernand-Vergelesses, and Savigny-les-Beaune.  So, this man knows his way around Burgundian winemaking and terroir.
It's no wonder, as his grandfather came to Marsannay after World War I and did something sort of unusual:  he began a winery and started to amass some cherished holdings through hard work and drive rather than from having vines passed on to him from the generations before, (not that we don't love that too!)
As it is known to be in many wine making places in Europe, some of the family didn't exactly see eye to eye on everything.  So eventually, grandfather's amassed vineyards were torn apart by family squabbles; a big chunk of holdings were sold to Louis Jadot. His grandson Bruno had to start with a tiny slice and build from the ground up.
Another hard-working man, build he did, even acquiring many of his family's original vines back.  
Now? Well now he is one of the best vignerons in Burgundy.  His wines are begged for the world over, so they are super-limited. We received a tiny allocation, like 1 case of this, 6 bottles of this, and 3 of that, so these are super rare wines to say the very least.
They are truly rare wines and his 2017s, they are magnificent.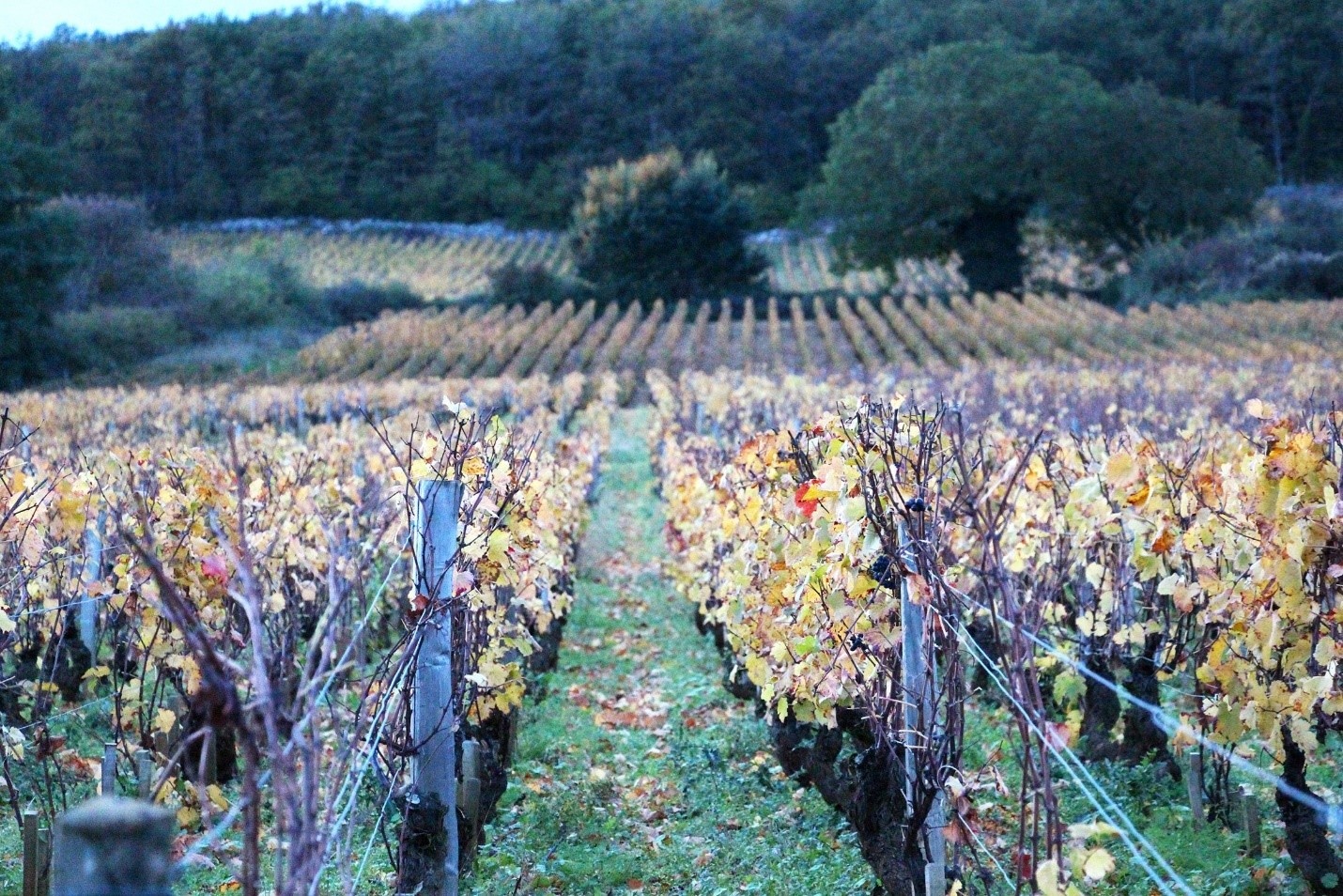 2017 Bruno Clair Marsannay Les Vaudenelle
A very traditional red Burgundy in that it is rich with dark cherry and earth but there is a lift of spice and the classic hand of a truly great vineyard coupled with an amazing winemaker, great expression of place. There is density without clobbering you over the head. Stunning and really would do with a couple years in the bottle. Only allocated 12 bottles.
$60.99 per bottle
2017 Domaine Bruno Clair Savigny-Les-Beaune Premier Cru Les Jarrons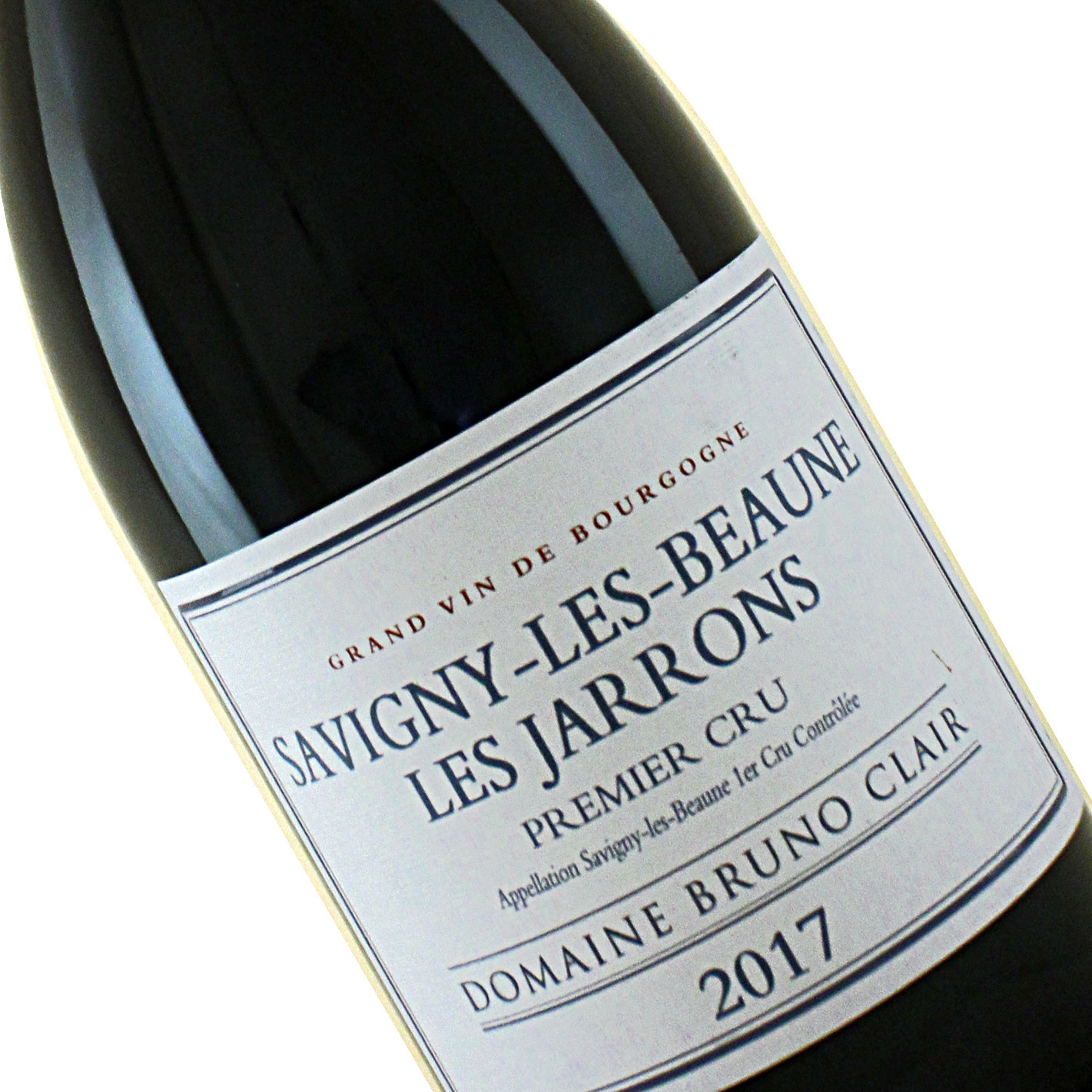 I am a huge fan of the wines from Savigny-les-Beaune as I find them just a touch more restrained and lifted. Less density of fruit but so lacy on entry, You get more tart red fruit and earth. This 1er Cru Les Jarrons comes from vines that average about 60 years, grown in soils that are a rather uniquely made up of small chunk of rocks and clay, which can contribute to the fine tannic structure you get here. A very elegant nose, tart cherries, floral notes, a little mushroom, and a sprinkle of green herb. Lifted and bright on the palate with wonderful purity.
$86.99 per bottle
2017 Domaine Bruno Clair Savigny-Les-Beaune Premier Cru La Dominode
Though the fruit for this La Dominode and the Les Jarrons technically come from the same 1er Cru vineyard the vines for this wine are significantly older as they were planted in 1902! This is a much darker, deeper wine with a fuller texture and loads of complexity. More saturated fruit that shows more power and a much longer finish. Great for cellaring. Only got 12 bottles.
$111.99 per bottle
Domaine Bruno Clair 2017 Gevrey-Chambertin Premier Cru Clos Du Fonteny Monopole
I've heard that this particular 1er Cru Gevrey-Chambertin has become Bruno's favorite over the years. All the fruit comes from a Monopole (vineyard owned by one person/family) that has what the French call "white clay" which is actually light brown and full of tiny limestone pebbles. It's aged in oak for 18 months, 25% of which is new. The fruit is juicy, and generous with plenty of sensual layering of more savory notes but brings you right back to bright, come fetch me fruit. Only got 3 bottles.
$191.99 per bottle
2017 Domaine Bruno Clair Gevrey-Chambertin Premier Cru Petite Chapelle
This is a supple, early-drinking Gevrey-Chambertin comes from vineyards that sit just below the Grand Cru vineyard, Chapelle-Chambertin and it shows in its texture and length. The roundest of the Bruno Clair wines I have had and I love it for just how sensual and gratifying, but true to Burgundian flavor and finesse it is. Only got 3 bottles.
$191.99 per bottle
2017 Domaine Bruno Clair Gevrey-Chambertin Premier Cru Clos Saint-Jacques
"95 Points--The red fruit element is more bright and vivid than in barrel, and crushed stone and woodland aromas surface with aeration. The palate is beautifully balanced with a discreet tobacco-like note on the perfectly proportioned and reassuringly persistent finish. Great potential."—Neil Martin, Vinous
$370.99 per bottle