28 Jan 2023 | Randy Kemner
THE TREASURES OF SOUTH AMERICA
"Why We Love The Wines of South America" Seminar & Tasting
Friday, February 3rd 7:30 p.m.  Just $45, tax included
RESERVE HERE or Call (562) 597-8303 during store hours
When a wine gets a reputation for cheapness, it's hard to shake.  Just ask Gallo.
Such is the general perception that Chile—the country—only produces oceans of cheap uninteresting wine.  This preconception is not without reason.  The wines of Chile burst on the scene in the 1980s just about the time Napa Valley Cabernet Sauvignon was beginning to resonate with our nascent wine boom.  When Napa Cabs were selling for $15 and up, cargo ships weighted down with green, gnarly Chilean Cabernet were headed for our shores offering Cabernet that would sell at Liquor Barn and other discount stores for $5.99.  Woo-woo.
Every wine lover was excited at the prospect of a great international wine bargain.  That is, until some of us drank it.  Chilean wine dominated sales from South America for nearly 20 years, because for a lot of our countrymen and women, cheap wine called "Cabernet Sauvignon" proved irresistible, even if it tasted like bitter grape stems.  The good new is, over that time a few quality-conscious producers began to up their game, and a little-known, nearly extinct Bordeaux variety called Carmenere began to be identified as Chile's national wine grape, much the same way Australia was tied to Shiraz and Sauvignon Blanc identified with New Zealand.  The reputation of Chile's Cabernet Sauvignon, nearly fatally cheapified, has been resurrected now that it producing much better wine than its American debut in the 1980s.  Check our our February Wine of the Month, a $12.99 Cabernet Sauvignon Reserva that has impressive depth and complexity.
Fast forward to the late 1990s, when articles began appearing about the incredible wines of Argentina, across the Andes.  There had been a lot of Italian immigration there necessitating the growing market for wine.  Add to that Argentina's passion for beef and its colonial ties to Spain and the rest of Europe which were became culturally integrated in the country, and you have the perfect conditions for a thriving, quality wine market.
Modernization seemed to transform Argentine wines more quickly than those of Chile, which lagged at first, but came along due to investment and partnerships with the Mondavi family and others.  In Argentina, winemaking legends like Susana Balbo and American Paul Hobbs created wines of incredible quality at prices that consumers thought impossibly low for what excitement came from their bottles. 
Malbec, a Bordeaux blending grape and the main wine grape of Cahors in Southwest France, thrived in Argentina and soon became the dominant wine grape for export.  An aromatic dry white wine, Torrontes, with roots once believed to be in Portugal, but now determined to be a cross between the Mission grape of the padres and Muscat of Alexandria (thus explaining its dreamy perfume) was another original offering that helped distinguish Argentina as a wine source of high quality and individual character. 
Like just about everything that succeeds, there were a lot of imitators among Argentina's entrepreneurs; new plantings of Malbec cropped up everywhere, not all vineyards suited for the finest of wine.  The reputation of Malbec suffered from the oceans of inferior wine, but it is important to note that there are still fine examples of the wine that have always been produced in Argentina.  You just need a tour guide to help you find the best of them.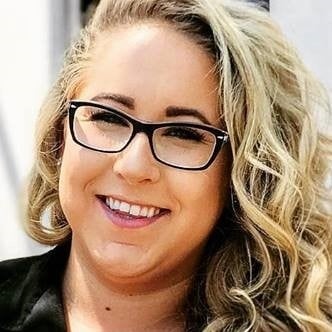 And that's where Jessica Martinez, our Southern Hemisphere wine manager, comes in.  Through the past several years, she has assembled a variety of intriguing, excellent and often affordable wines from both Chile and Argentina that are deserving of a spotlight.  Now that we are back offering Friday night sit-down tastings, we thought it would be time for our customers to take a fresh look at the wines of Chile and Argentina.  Sometimes first impressions can be deceiving, especially when it comes to newer wines on both sides of the Andes.
FOR OUR COMPLETE SELECTION OF THE WINES FROM ARGENTINA, CLICK HERE
FOR OUR COMPLETE SELECTION OF THE WINES FROM CHILE, CLICK HERE