07 Oct 2021 | Jessica Martinez
VINES THAT GROW AMONG THE REDWOODS: SMALL VINTAGE WINES FROM SANTA CRUZ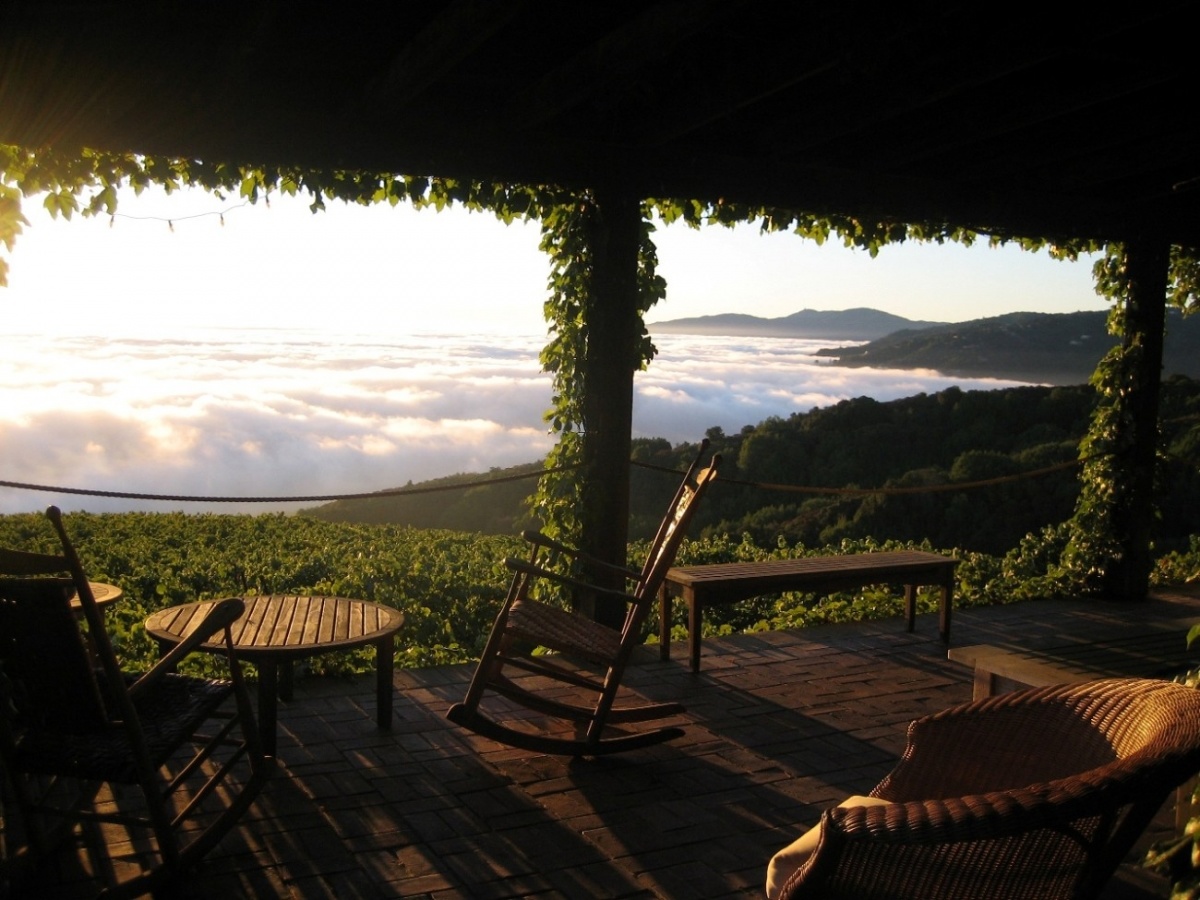 Grape vines mingle with the redwoods in the cool mountains high above the fog. Steep slopes where things can only be done by hand, no machines in sight. Small, concentrated bunches of berries from vines that have stood the test of time. Originally planted by the padres of the missions in Northern California in the early 1800's, these vines made inferior wine and the padres sweetened it up with brandy (they knew how to party).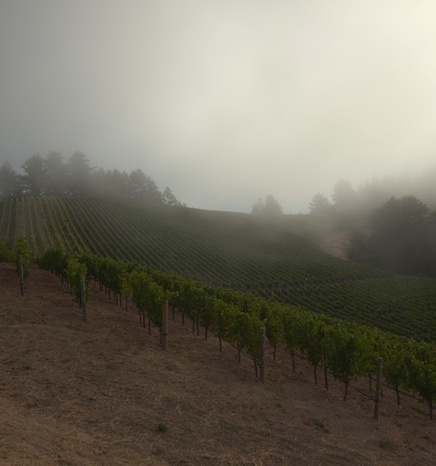 I am a bit of a history nerd; I love learning about how and why things started the way they did. Looking into the history of the Santa Cruz Mountain wine region, I couldn't seem to get a consistent answer about the first commercial growers. Everyone kind of showed up at similar times between the 1850-70s. One source says the first commercial vines were planted in the 1850s, and another says the first cuttings from burgundy were brought over by Paul Masson and Charles Lefrac in 1870. All I know is at this point they are making some great wine.
If you can believe it, the Santa Cruz Mountains were not recognized as an AVA until 1981! Despite their early start. Martin Ray, the founder of Mount Eden vineyards, worked his entire life to make sure this AVA was taken seriously. He believed in producing the best wine possible and was a big supporter and pioneer in naming the AVA. There are only 300 small growers in the area with 1300 acres of vines. These vines sit atop an ancient seabed overlooking the Pacific Ocean, surrounded by Redwood trees, and native Chaparral. Seems kind of dreamy if you ask me. Something whimsical about the trees and the vines intermingling in the cool mountain air. All of the factors I just mentioned and of course terroir give these wines the fresh bright flavor, bright fruit and tons of minerality to the wines. They generally stick to producing Pinot Noir, Chardonnay, and Cabernet along with some of the other noble varieties mixed it.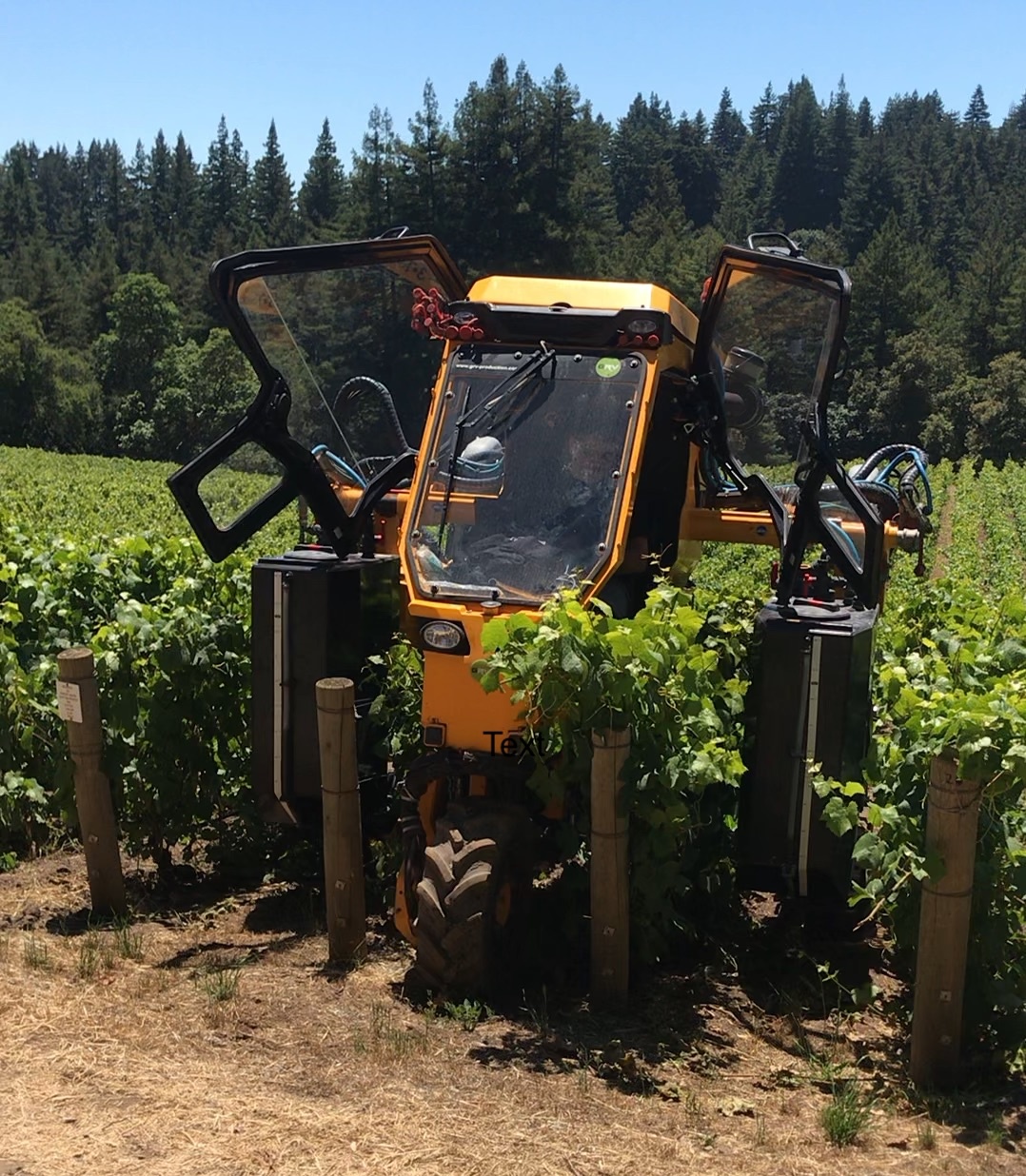 Bring on the Wine!
I turned my focus to Santa Cruz recently in my hunt for new and exciting wines for the store. I had heard amazing things and I wanted to explore a region I didn't know a lot about.   For being around as long as it has this region isn't over planted or over populated: just small growers doing their thing. Producing awesome wines from small parcels of land with everything done by hand very meticulously. I have found, big shock, quite a few Pinot Noirs, Syrah, Chardonnay and Cabernet from this region that I would love to share with you all!
Ridge 2017 Monte Bello Red Blend $218.99 per a bottle
Jaimee Montley 2017 Cabernet Sauvignon $72.99 per a bottle
Samuel Louis Smith 2019 Syrah $29.99 per a bottle
Mt. Eden 2016 Cabernet Sauvignon $88.99 per a bottle
Mt. Eden 2017 Pinot Noir $60.99 per a bottle
Mt. Eden 2017 Chardonnay $56.99 per a bottle
Domaine Eden 2017 Cabernet Sauvignon $42.99 per a bottle
Domaine Eden 2017 Pinot Noir $37.99 per a bottle
Big Basin Lester Family Vineyard 2016 Pinot Noir $51.99 per a bottle
Trail Marker 2017 Saveria Pinot Noir $39.99 per a bottle
Trail Marker 2018 Saveria Pinot Noir $35.99 per a bottle
Rhys Vineyard 2016 Pinot Noir "Alesia" Santa Cruz Mountains $49.99 per a bottle