21 Feb 2023 | Randy Kemner
IF THE LABEL READS "KERMIT LYNCH," YOU ARE IN FOR AN INTERESTING RIDE
In 1988, Kermit Lynch, the Berkeley-based French and Italian wine importer, wrote a book called Adventures on the Wine Route which won a Clicquot Book award and is still in print a generation-and-a-half later.  If there is a better book that captures the soul of French winemaking, I've yet to read it.
I had the privilege of distributing the Kermit Lynch portfolio in Southern California from 1991 until I built The Wine Country in 1995, and I've continued to work with the company's brands ever since.
Kermit was kind enough to make a rare personal appearance at our store--not once, but twice--as a thank-you, I suppose, the first time so newsworthy, it made the Los Angeles Times in a review by food editor Russ Parsons.  And why shouldn't he make news wherever he shows up?  He was the first importer to insist on bottling wines unfiltered, so as to not strip them of any of their complexity.  He was the first importer I know that insisted on transporting his wines by refrigerated container while his competitors allowed their containers to bake in the tropical sun of the Panama Canal.  He also scoured the not-so-well-known regions of France to discover artisans making exceptional wines from their part of the country.  A favorite quote of his is ""If you are looking for true bargains, look where no one else is looking."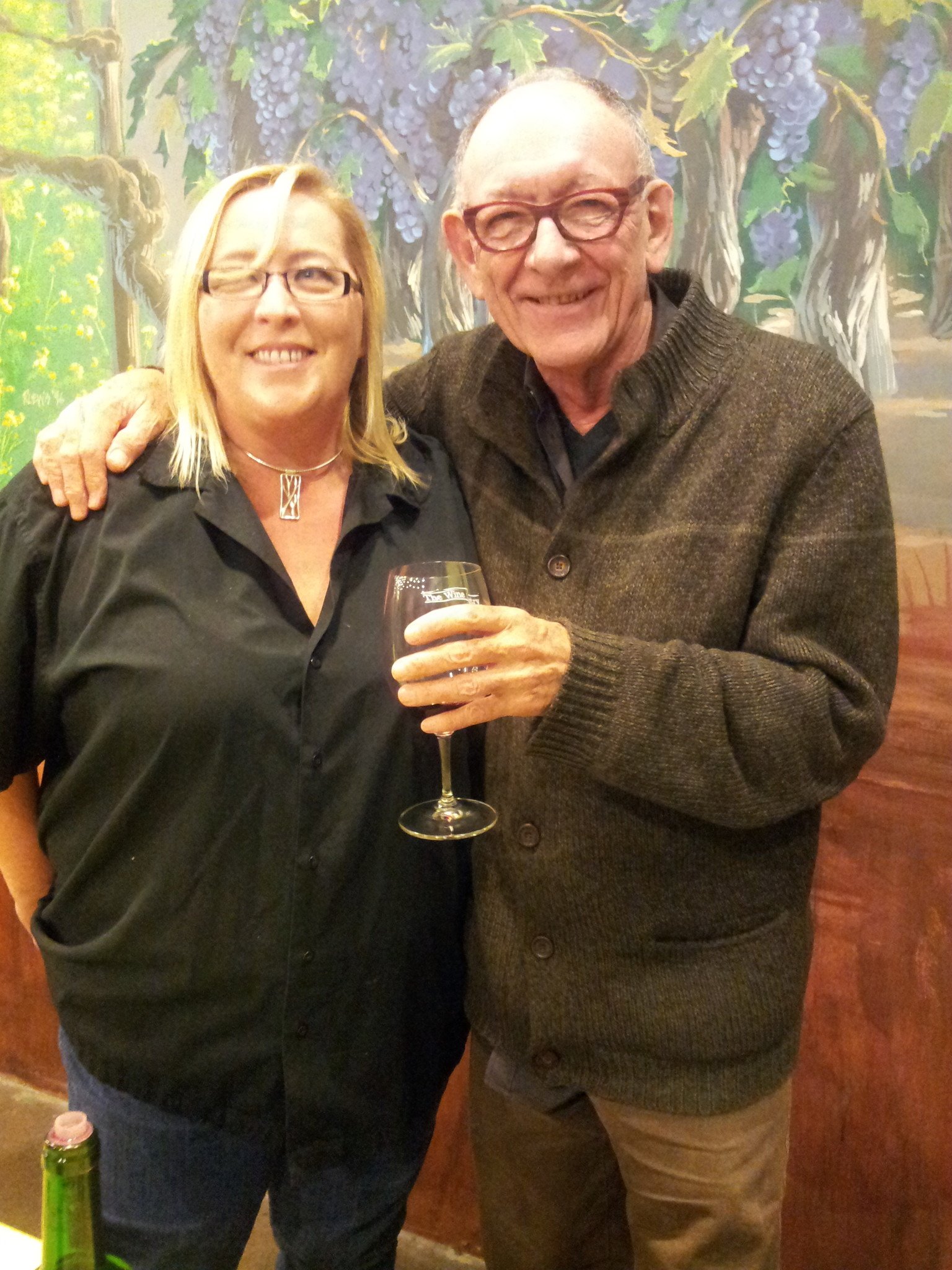 Good examples of this were his discoveries in the Rhone Valley, Languedoc and Southwest of France, areas that were nearly overlooked by large importers of the day who focused on Bordeaux, Burgundy and Champagne almost exclusively.  Super-critic Robert Parker lavished praise on and championed Kermit's Rhone wine producers, yet Kermit not-so-quietly hated what became of Bordeaux wines after Parker fawned over the ripe 1982 vintage, which launched the critic's international career and the desire to make bigger, more immediate (and more alcoholic) wines. Kermit instead sought out producers in Bordeaux and elsewhere who were still creating authentic wines instead of kowtowing to fashion, particularly avoiding those vintners unashamedly altering their traditional winemaking to suit brash and impressionable American palates.
The list of Kermit discoveries goes on and on, many great names who have moved on for various reasons, but some who have stayed with the importer for generations:  Domaine Tempier Bandol, Domaine de Vieux-Telegraphe Chateauneuf-du-Pape, Charles Joguet Chinon, Raveneau Chablis, Coche-Dury Meursault, August Clape Cornas, Lapierre Morgon...the list is seemingly endless.  I had the honor of visiting many of these estates on my visits to France in the early 1990s, and Samantha Dugan, our French wine buyer, visited many in her trip in the 2000s (the highlight of which was having a barbecue with Lulu Peyraud at Domaine Tempier.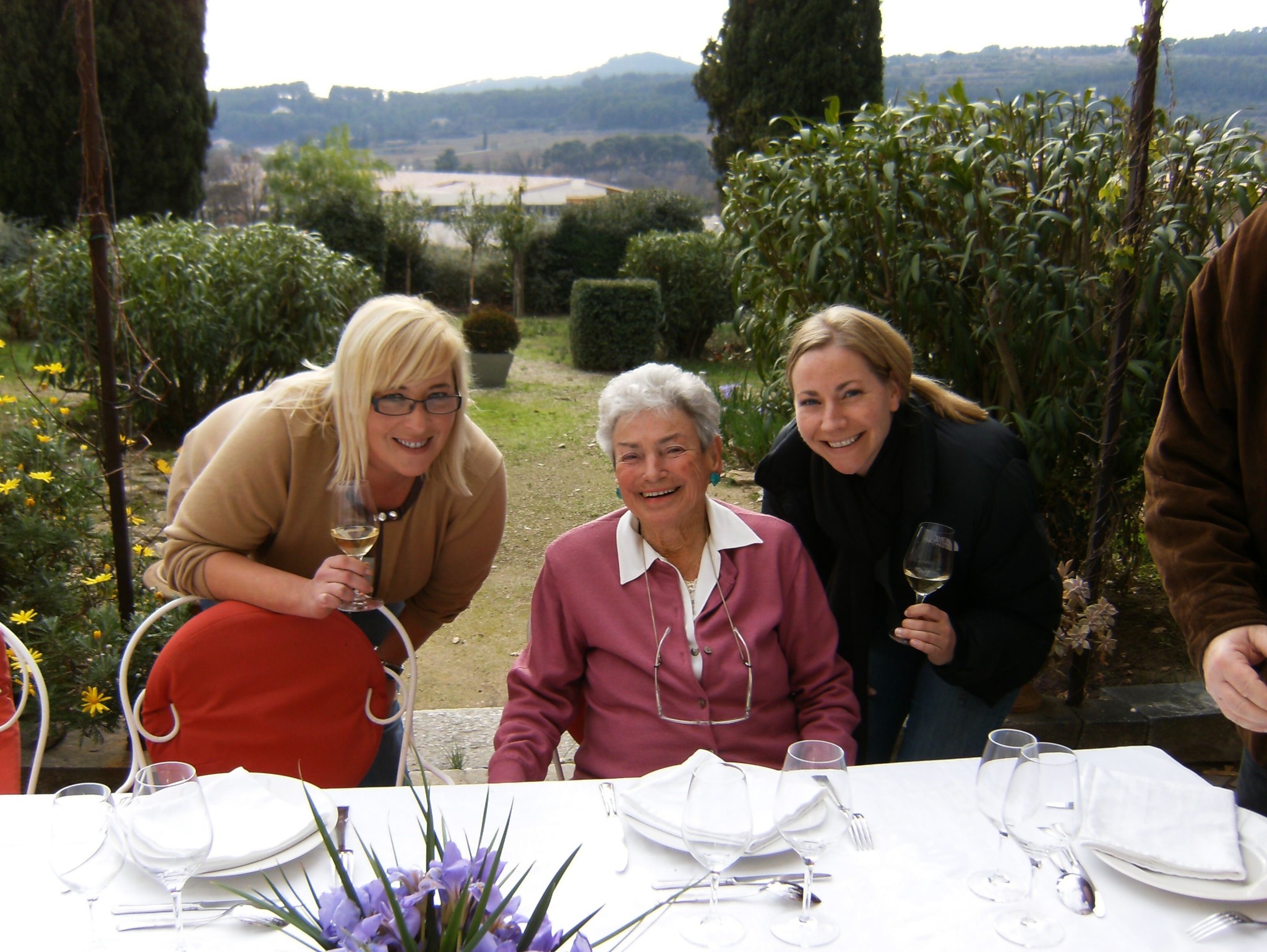 Kermit Lynch is in his 80s now and is enjoying life living much of the year in Provence, and has turned the operation of the company that bears his name to his son Anthony and his able staff, several who I've known since my distributor days.  The Kermit Lynch monthly newsletter is still an inspiration for much of my writing--so much insight in so few words--my mouth salivating for those wines before I get them home!
All of this brings me to the wine news at hand.  I sat down with Cori Holstedt, our Kermit Lynch rep, recently and was bowled over by some of the new releases she introduced to me.  I share them with you here, as long as they are available:
N.V. Champalou Vouvray Brut, Loire Valley
This wonderful sparkler is a reminder that not all bubblies need be Champagne.  The impeccable Chenin Blancs produced by Champalou are in full display here.  Explosive fruit gives the impression of sweetness at first taste, but quickly turns dry throughout the journey from middle to finish.  Indeed, at only 3 grams of sugar per liter, this is a dry bubbly, with a fine breed and full of distinctive flavor.
$26.99 per bottle
2019 Champalou Vouvray "Le Portail", Loire Valley
This is a rare, very special bottling we haven't seen in many years.  Pressed into 500-liter barrels and resting on its lies for 18 months, the wine had us asking, "Is this White Burgundy?"  Very complex aroma, lightly woodsy, with a fabulously rich texture and satisfying flavor.  For such an elite wine, it is priced very fairly.
$41.99 per bottle
2021 Domaine de Vieux Telegraphe Chateauneuf du Pape Blanc, Southern Rhone Valley
No matter what you think of rare white Chateauneufs, this wine will disarm you at first sniff and first sip.  With a toasty, nutty aroma, the fruit is just delicious, with hints of tropical fruit.  The texture is, for lack of a better word, sexy.  Round on the palate, no new oak, but somehow, there is an exotic spice emerging in the wine.  From one of Chateauneuf-du-Pape's premier estates.
$89.99 per bottle
2019 Domaine Taupenot-Merme Gevrey-Chambertin, Burgundy
It is rare that we discover a red burgundy so precocious, it is delightful at a young age, but this is definitely one of those wines.  This Kermit Lynch import is quintessential Gevrey, with a classic aroma of black cherry.  A satisfying round texture just cries out "luxury", with a bit of organic material in the flavor, but in balance.  I don't know that I would need to cellar this wine; it is so satisfying right now.
$89.99 per bottle
2019 Gallety Cotes du Vivarais, Rhone Valley
Cotes du Vivarais is technically in the southern Rhone but it nudges toward the north, where the Continental climate meets the Mediterranean.  This is a terrific red wine with absolutely no character of the briary southern Rhone, perhaps because of its 50-50 blend of Syrah and Grenache.  Elegant in texture, with a flavor that is better than than we ever expected for the price.  Firm tannins provide a satisfying coda.
$25.99 per bottle
2021 Thierry Germain Domaine des Roches Neuves Saumur-Champigny, Loire Valley
Now that it's near impossible to find Clos Rougeard Saumur-Champigny (I remember when they inexplicably sat on our shelves for months before word got out), I miss the concept of a Cabernet Franc producer making wines with the soul of Burgundy.  That is, until I first sampled the 2021 Roches Neuves Saumur-Champigny.  Blood-red, a gorgeous nose, elegant texture.  A flat-out beautiful wine at a table-ready 12.5% alcohol content.  Our prayers are answered!
$29.99 per bottle
2020 Charles Joguet Chinon "Cuvée Terroir", Loire Valley
Importer Kermit Lynch discovered Charles Joguet on one of his first professional travels to France at a time when nobody in America knew the difference between Chinon and China.  But it was a valuable discovery for Kermit, because Joguet was regarded as the leader in the historic Loire Valley appellation.  Joguet sold his domaine in the 1990s, and his successors tried to maintain the master's quality, but the results were uneven.  We were sad about that, because the vineyard holdings are very good, and they just needed the proper stewardship. 
Recently, we wanted to re-acquaint ourselves with the estate Joguet, and the entry-level "Cuvée Terroir" was our introduction.  To say we were delighted with the wine would be an understatement.  It is rare to find Cabernet Franc so fresh tasting and inviting, so beautifully perfumed and begging for our next meal, we had to bring Joguet back to The Wine Country and share it with our customers. 
$21.99 per bottle