13 Jun 2022 | Jessica Martinez
ALL ABOUT SANTA BARBARA COUNTY
Santa Barbara County is just 2 hours north of Los Angeles and in my option doesn't get nearly as much love as it should. From the beaches on the coast to the beautiful rolling hills that hold so much diversity and some seriously good wines, how could you not want to explore this area?
Like most of the year, the 2020 vintage left me a bit high and dry. The fires in California and Oregon were a disaster for grape growers, ending up with either short vintages or no wine at all produced. I needed wines beyond Napa for our California selections, and I really leaned into Santa Barbara County to find hidden gems to share with you all.
My most recent visit to the area in 2021 really solidified my love for the region. You can find something for everyone, and a great diversity of wine varieties and the people who work with them are amazing. Everyone I met and tasted with were all so gracious and just fun to hang out with, and they truly love and care about their respective regions.
Let's do a quick breakdown of the area. 
The valley has a transverse alignment which means it goes from east-west. The more coastal Santa Ynez mountains as well as the more inland mountains of San Raphael are on either side running a similar direction. There are 7 Federally recognized AVAs in Santa Barbara County starting with the 2nd oldest AVA in California, Santa Maria. Then we move into Santa Ynez which is broken down into 4 Sub AVAs from east to west with Sta. Rita Hills, Ballard Canyon, Los Olivos, and Happy Canyon. The newest AVA that gained its status in 2020 was the Alison's Canyon AVA. Santa Barbara annually produces 9.5 million gallons of wine in the area ranging from Chardonnay, Pinot Noir, Syrah, Sauvignon Blanc, Cabernet Sauvignon, Grenache, Merlot, Pinot Gris, Viognier, Cabernet Franc, Sangiovese, and Riesling, just to name a few. 
Let's get a little more in depth for some of these AVAs- 
Santa Maria is the first with its foggy and windy climate it tends to focus on Chardonnay and Pinot Noir. So many different microclimates, and diversity in soil types but all fitting for these great varieties. The area is most well known for the Foxen Canyon wine trail that stretches 30 miles with 14 wineries and links Los Olivos with Santa Maria. One of my most popular wines from the region is the Foxen Santa Maria Pinot Noir. This is a rich and voluptuous Pinot from longtime experts out at Foxen Vineyards.  Quintessential Santa Maria: rich black cherry, cinnamon, vanilla and a hint of cola and toast with just the right texture, weight and earth to round out the dark fruits.  A crowd-pleasing style for sure, this is the perfect match for Santa Maria barbecue!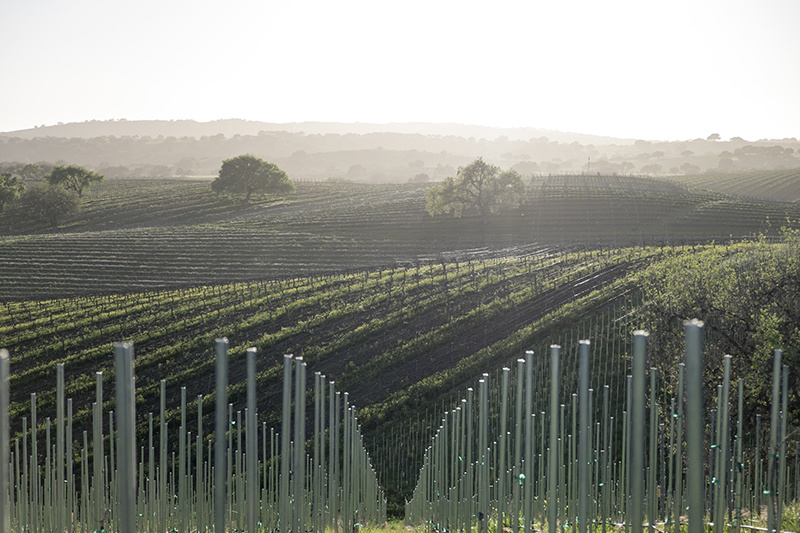 Ann Albert 2019 Gamay Noir Presquile Vineyard Santa Maria Valley
Foxen 2017 Pinot Noir, Santa Maria Valley
Lieu Dit 2020 Melon, Santa Maria Valley
Santa Ynez Valley is made up of 4 sub AVA: Santa Ynez Valley is a long east to west corridor which is very cool on the coast and much warmer temperatures inland. Pinot in the western part of the valley and a focus on Cabernet and Merlot in the more eastern part of the valley. We do carry wines with Santa Ynez on the label meaning they can pull from any of these sub AVA's for fruit. Here are some of our killer options.
Beckmen 2021 Sauvignon Blanc, Santa Ynez Valley 
Land of Saints 2020 Cabernet Sauvignon, Santa Ynez Valley 
Turning Tide 2020 Red Blend, Santa Ynez Valley 
1. Sta. Rita Hills is close to the ocean which gives it foggy mornings with mid morning sunshine and breezy afternoons. Sedimentary soils and patches of Diatomaceous earth and limestone make this area one of the best for Chardonnay and Pinot Noir. There are 59 vineyards that make up with area with 2,700 acres planted. I have so many amazing wines from this area it is hard for me to pick. I am a personal fan of Angela Osborne's Grenache bottling that come from this area.
Melville 2020 Estate Pinot Noir, Sta. Rita Hills
Dragonette Cellars 2019 Pinot Noir Sanford & Benedict Vineyard, Sta. Rita Hills
Samuel Louis Smith 2020 Chardonnay, Spear Vineyard, Sta. Rita Hills
Alma Rosa 2020 Chardonnay, Sta. Rita Hills
2. Ballard Canyon is up next that runs North to south and has its own special micro climate. 7,800 acre in the area with only 550 acres planted to vine! Ballard canyon is known for Syrah and Other killer Rhône varieties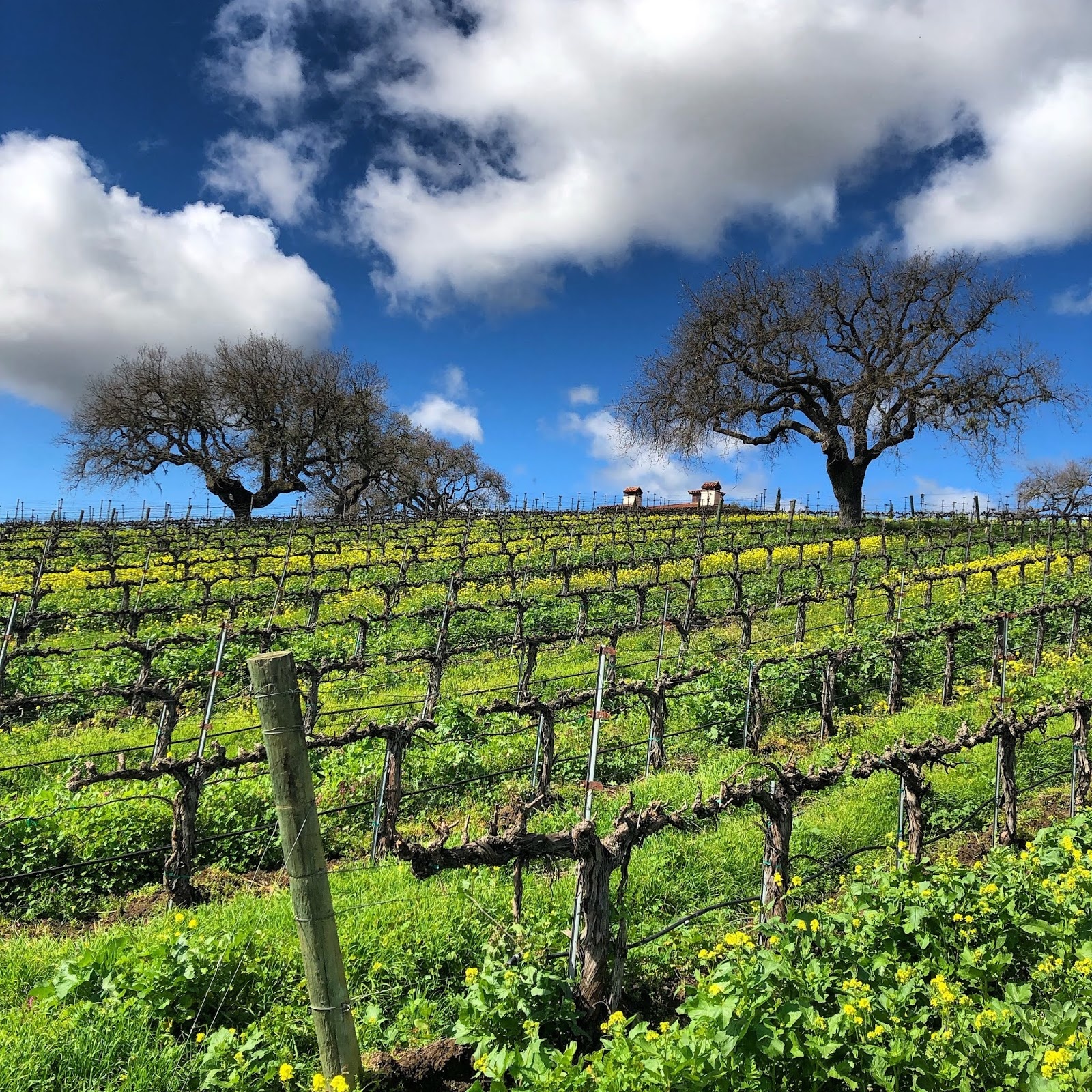 Lady of the Sunshine 2021 Sauvignon Blanc, Stolpman Vineyards, Ballard Canyon
Penville 2016 Grenache Ballard Canyon, Santa Ynez Valley
Stolpman 2018 Sangiovese, Ballard Canyon, Santa Ynez Valley
Stolpman 2018 Roussanne, Ballard Canyon
3. Happy Canyon is the most eastern part of the Santa Ynez valley. With elevations that range from 500ft to 3,400 with a north to south orientation. This area is the warmest of the regions because it is most inland with its rolling hills terrain and high slopes and a large variety of soil types this area really focuses of Bordeaux varieties and rich concentrated wines.
Crown Point 2018 "Relevant" Red Blend Happy Canyon of Santa Barbara
Dragonette 2019 Sauvignon Blanc Happy Canyon of Santa Barbara
Margerum 2020 Sauvignon Blanc "Sybarite" Happy Canyon, Santa Barbara
Final Girl 2019 Petit Verdot Happy Canyon, Santa Barbara
4. Los Olivos is the nest of the AVAs in Santa Ynez. This AVA is a broad terrace between Purisima Hills above Solvang  and the western flank of Happy Canyon. We see a lot of consistency in climate and terrain in this area. Terrain is gentle slopes with moderate climate, warm days and the occasional morning fog and cooler nighttime temperate. 1,121 acre as are planted and 47 vineyards are producing wine. This is the largest concentration of vineyards in a Sub AVA. Sauvignon Blanc, Rhône varieties, Spanish and Italian varieties all thrive here.
Land of Saints 2020 Sauvignon Blanc, Los Olivos District
Scar of the Sea 2020 Syrah, Ibarra Young Vineyard, Los Olivos, California
Coquelicot 2019 Estate Chenin Blanc Organic, Los Olivos
3. The last one is the newest addition and was approved in 2020 to become its own AVA and that is the Alisos AVA. The San Antonio Creek runs from Alisos and Comasa to the Pacific Ocean. Lots of Wind and food this area really focus on Rhône Varieties. 340 acre as are planted and that is spread across 9 ranches in the area.   
With this new addition in 2020, I haven't yet received any wines with Alisos on the label, but I will keep an eye out for new additions to the store and update the list when I find something great!