10 Dec 2021 | Jessica Martinez
HOLIDAY GIFT GUIDE: CABERNET
Cabernet has been king of California for quite some time now. Robert Mondavi saw to that when he planted the vines all over Napa Valley in 1966. It is still the number one wine sold in my department here at The Wine Country, with its queen Chardonnay coming in a close 2nd. It tends to be my go to when someone isn't sure what to get as a gift, because it is the notable variety in California . We have something for everyone in every price point and here are some of my favorites that I hold in high regard and have been crowd favorites all year long!
Valravn 2018 Cabernet Sauvignon, Sonoma County $ 21.99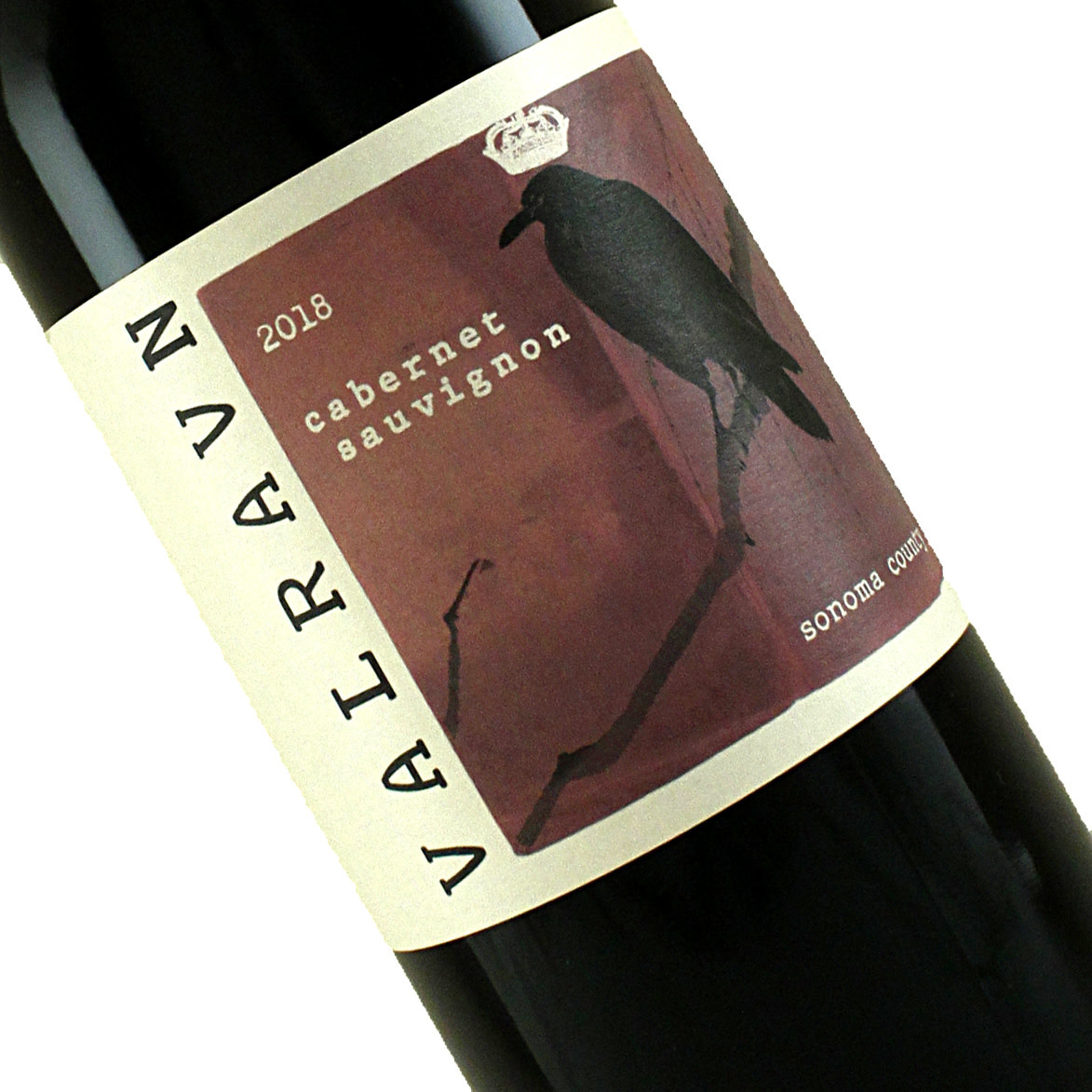 The rich and nearly creamy texture is as suave as it is seductive. You'll be coming back to this smooth, full-flavored Cabernet Sauvignon over and over again. This wine is full of cassis, black cherry, and blackberry fruit accompanied by dark cocoa and roasted coffee with a slight herbaceous thread woven down the palate. Smooth tannins with lots of richness and bold body. French oak 50% new for 16 months.
Blue Rock Vineyard 2019 "Baby Blue" Red Bled Sonoma County $27.99
This is a rich and juicy crowd-pleaser from these expert Cab producers up in Alexander Valley. The name comes from the unique blue slate in the soil there. The blend here is 38% Cabernet Sauvignon, 31% Merlot, 10% Petit Verdot, 8% Cabernet Franc, 8% Syrah, and 5% Malbec. This wine gushes with blueberry pie filling, blackberry, soft vanilla spice, and ripe cherry. This is one of those bottles that disappears with a quickness once opened, so grab a few! Perfect with grilled flank steak. 
Duckhorn Vineyards 2017 Cabernet Sauvignon, Napa Valley $64.99
Lush, energetic and intense, this gorgeous Cabernet begins with aromas of blackberry, huckleberry and chocolate, as well as hints of mint, cardamom, clove and graham cracker. On the palate it displays lovely brightness, with firm, resolved tannins framing flavors of boysenberry and black currant. As it evolves in the glass, subtle sweet and savory notes are revealed, carrying the wine to a long, focused finish.
Silver Ghost 2018 Cabernet Sauvignon, Napa Valley $36.99
Dark, rich, velvety, powerful, and quintessentially Napa describe this blockbuster. Named in homage to his Great Grandfather, who designed the iconic hood ornament for the original Rolls Royce Silver Ghost, Weston Eldston's aims for the same status and sophistication in crafting this Cabernet. An absolute best buy for the money!
Elizabeth Spencer 2018 Cabernet Sauvignon, Napa Valley $39.99
The grapes from this wine are all handpicked, and hand sorted to ensure quality. The fermentation was done with native yeasts and then further macerated on the skins for color and flavor extraction then put into barrels for twenty-four months and it is unfined and unfiltered. The aromas on this wine present with cassis and cigar box with notes of dried cherries. A velvety palate with ripe plum on the entry and finishes with cherry and dusty cocoa. Soft acidity lends a brightness making the wine read to drink now or lay it down for 5 years.
Darms Lane 2018 Cabernet Sauvignon "Fortune 1621" Napa Valley $25.99
On November 9, 1621, the ship Fortune entered Plymouth Harbor bringing the second wave of settlers, just a year after the Mayflower. Edouard Bompasse was one of 35 passengers to disembark.
The Bump Family are direct descendents of Edward Bompasse. With this project, our family tries to celebrate the adventurous spirit that the other original settlers embodied. Also,wehave noticed that when we share the story of Fortune 1621, it inspires others to fondly remember the histories of their families.
76% Cabernet Sauvignon,20% Merlot, 3% Petit Verdot, 1% Cab Franc
Darms Lane is a family owned and operated winery committed to delivering quality wines from the Napa Valley and recently the Russian River Valley. It was established in the Oak Knoll District of Napa Valley in 1983 as a Chardonnay estate and was known as Crichton Hall Vineyard.
The estate was acquired in its totality in 2002 and the 14 acres of original Chardonnay vines were replaced by the Bordeaux varietals of Cabernet Sauvignon, Merlot, Petit Verdot and Cabernet Franc. In 2005, the first estate grown Darms Lane Cabernet Sauvignon was produced. Today, Darms Lane produces around 3,000 cases combined every year.
Silver Oak 2017 Cabernet Sauvignon, Alexander Valley $84.99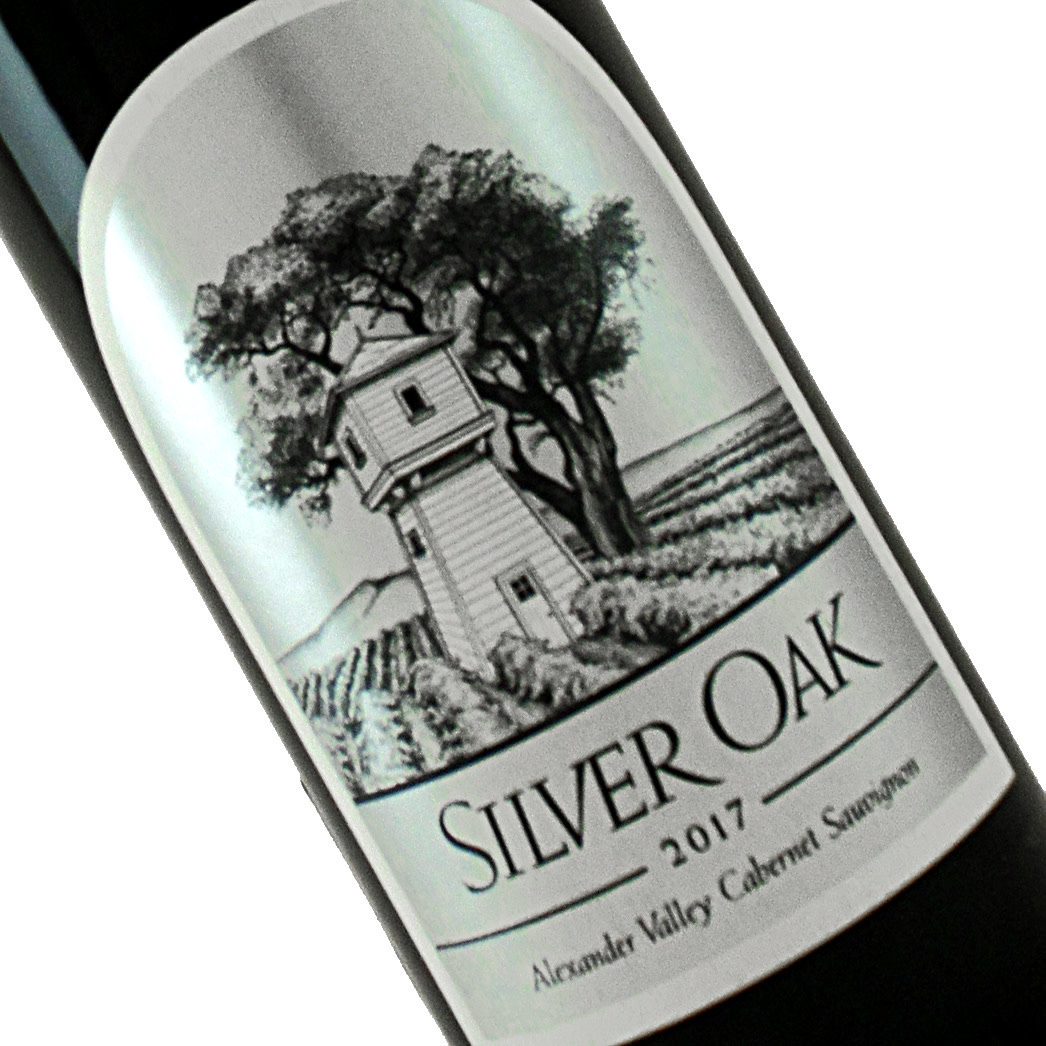 Our 2017 Alexander Valley Cabernet Sauvignon is comprised of 95.5% Cabernet Sauvignon, 3.6% Merlot, 0.5% Cabernet Franc, 0.3% Petit Verdot and 0.1% Malbec. In early 2018, the final blend was transferred to American oak barrels from our cooperage, The Oak, where it aged for 24 months. Half the barrels for our 2017 Alexander Valley vintage were new, providing a subtle, layered expression of bay leaf, coconut and vanilla to our wines. Blending before barrel aging—a signature of our winemaking style—allows blends to be based on the inherent qualities of their vineyard components before oak influence. Vintage to vintage, the resulting Cabernets emerge integrated and ready to drink upon release.
Joseph Phelps 2019 Cabernet Sauvignon, Napa Valley $86.99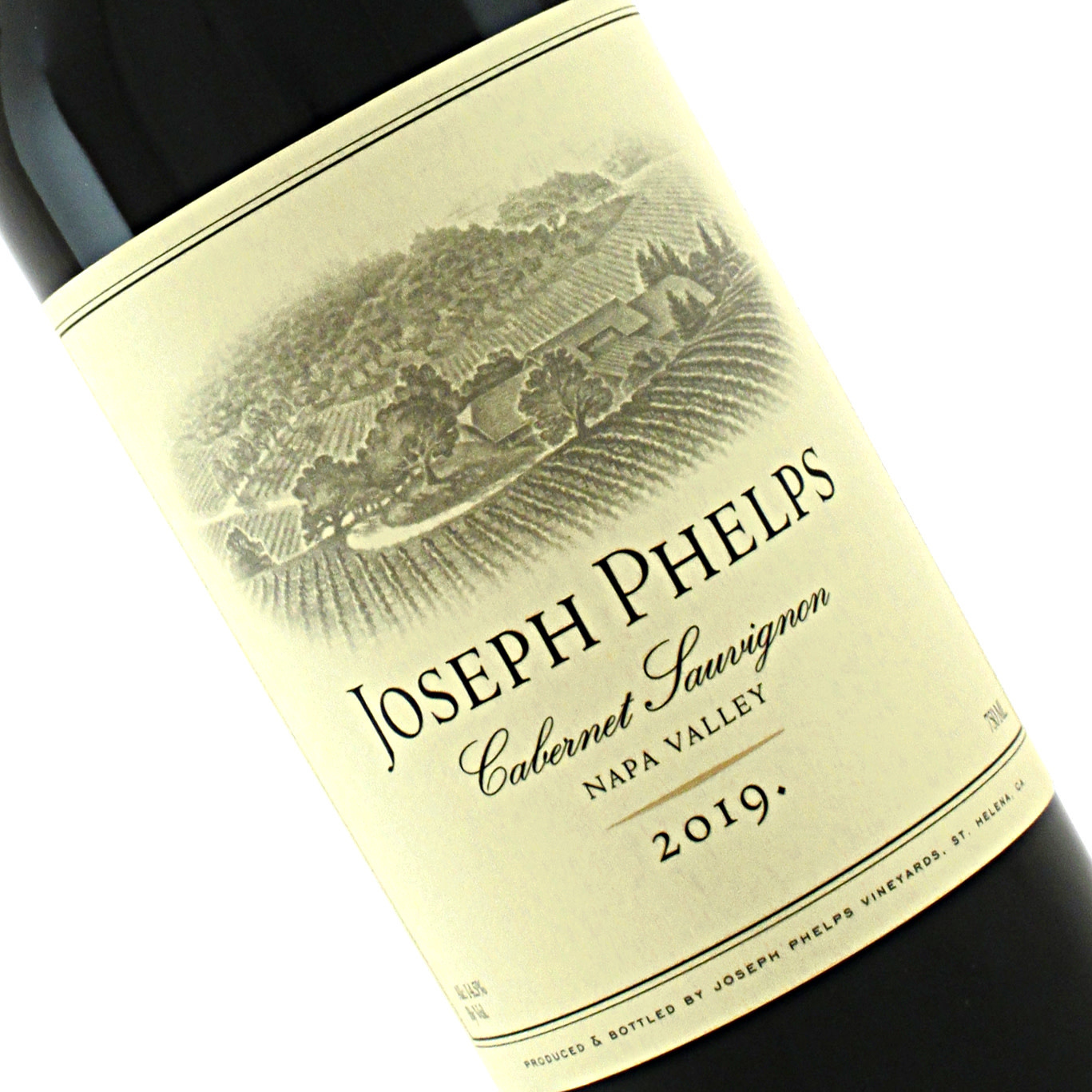 97% Cabernet Sauvignon, 2% Cabernet Franc and 1% Malbec from estate and grower vineyards in St. Helena, south Napa Valley, Oak Knoll District and the Stags Leap District of Napa Valley.
The wine was aged for eighteen months in 40% new oak (49% French, 51% American) and 60% one- to two-year-old French and American barrels before bottling. The coopers included Ermitage, François Frères, Demptos (French & American), Canton (American), Dargaud Jaegle, Orion and Taransaud.
A wine of great energy, length, and finesse, 2018 Cabernet Sauvignon opens with floral notes, cedar and pencil shavings followed by ripe blackberry, cassis and red currant jam. Fresh and focused with pleasing acid and tannin structure building tension along the palate to the lingering finish.
Chateau Montelena 2018 Cabernet Sauvignon, Napa Valley $65.99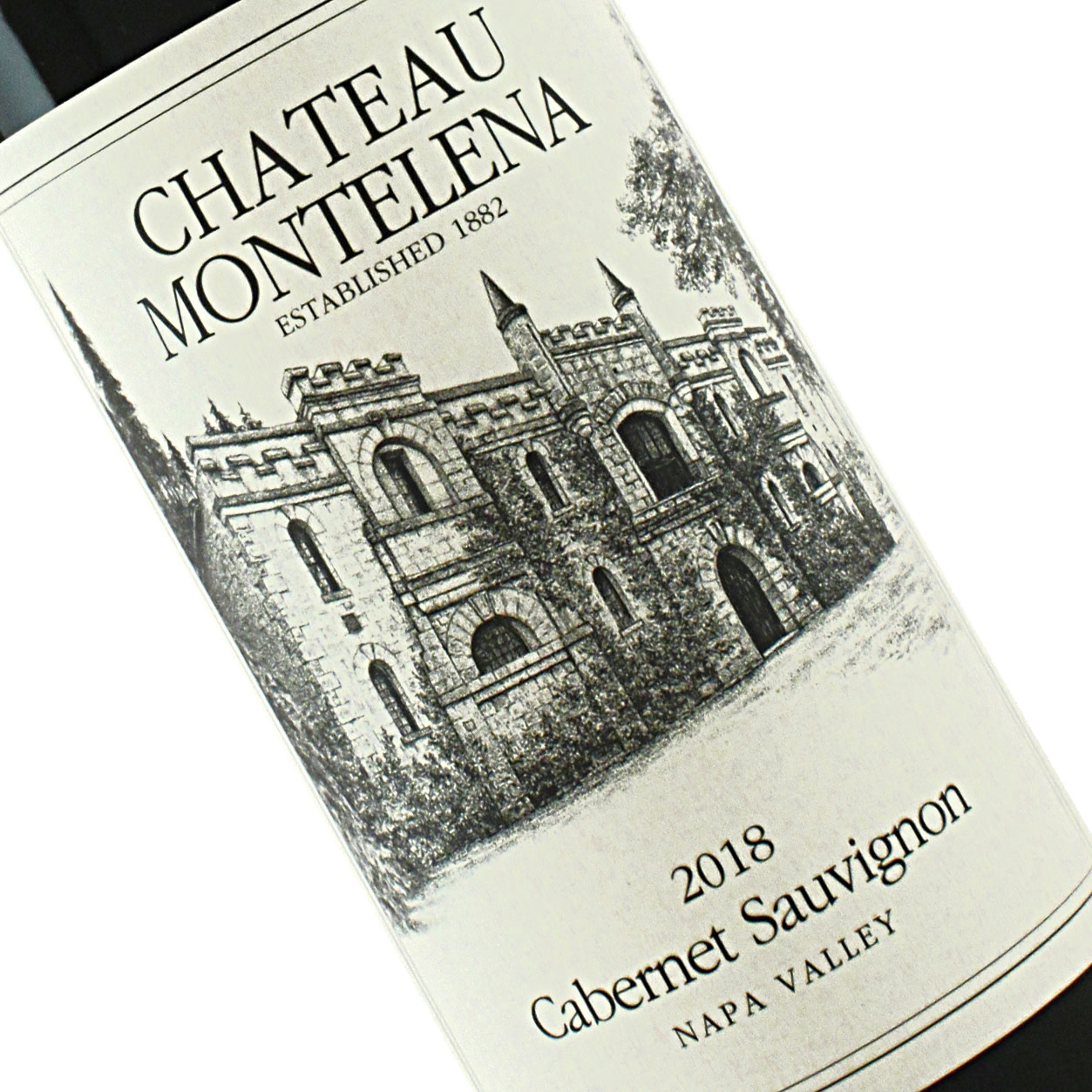 Dark garnet, nearly violet in the glass, the aromatic intensity of this wine is irresistible. Fresh berries and dried cherries comingle with bergamot, lavender, mint, gunpowder and sage without a single element dominating another.
Fresh and dynamic, with cranberry, cola and raspberry jam. The acidity is laser focused, the spine pulling the layers of flavor into harmony with the wine's supple, yet dense, structure. The tannins here serve to elevate, not overwhelm, the kinetic balance of texture, ripeness and vineyard character.
Toasted hazelnut and vanilla emerge as the wine leans savory with mushroom, black pepper and cedar. The Merlot in the blend really shines here with rhubarb, cassis and velvety softness.
Adaptation 2017 Cabernet Sauvignon, Napa Valley $ 58.99
85% Cabernet Sauvignon 15% Merlot. Fermentation took place in small fully jacketed stainless steel fermenters after a 48-hour cold soak at 55°F. The stainless steel fermenters showcase the purity of the fruit while preserving freshness and allowing the terroir to shine through. Maceration lasted 8-14 days at a maximum temperature of 92°F. Malolactic fermentation took place in barrel and finished up in late winter. The wine was aged in 50% new oak barrels and 50% one-fill oak barrels with minimal racking for 18 months before bottling.
Vocal 2017 Cabernet Sauvignon Bates Ranch, Santa Cruz Mountains $70.99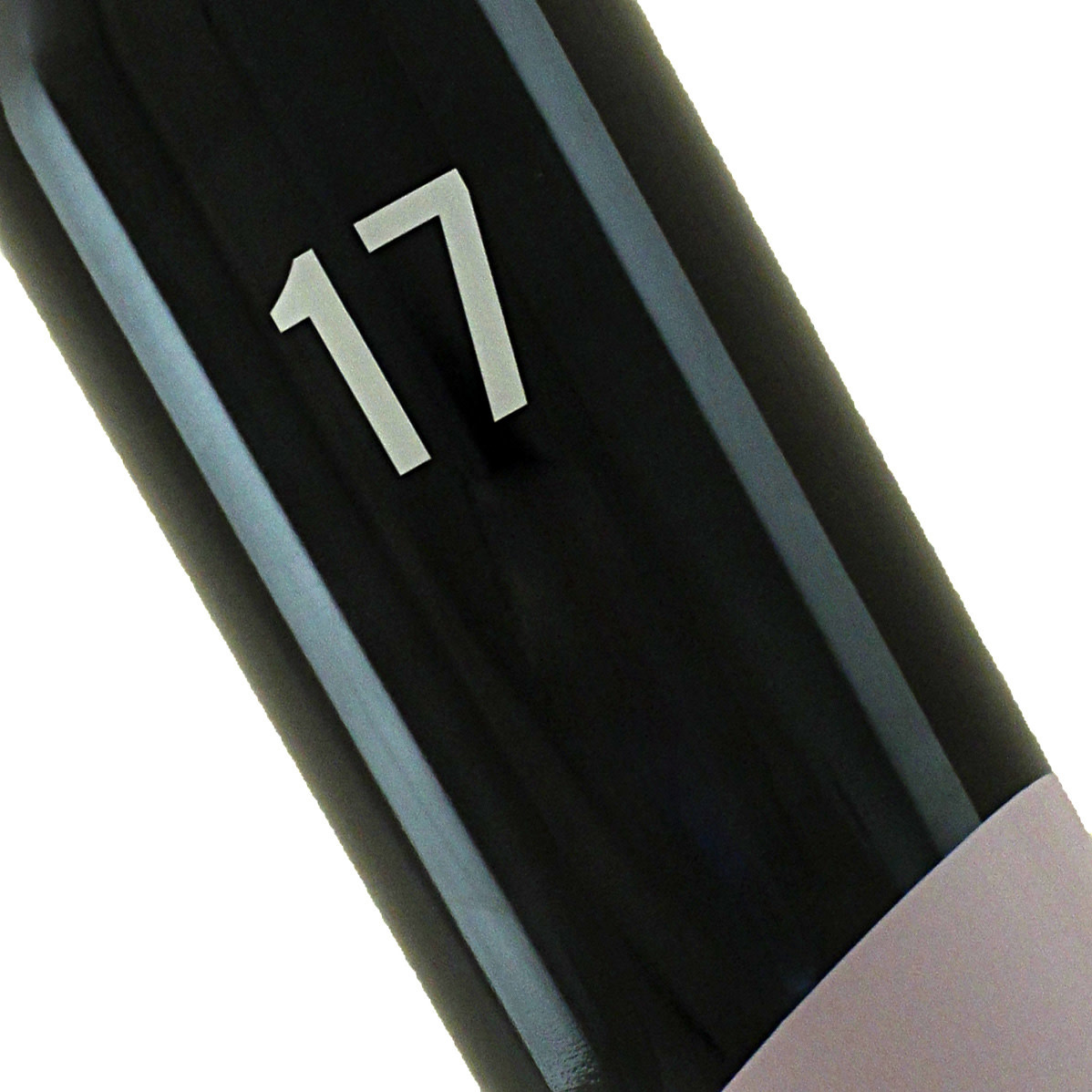 The Montebello Ridge is home to some of the most sought after vines in all of the new world, and the ridges planted in the early 1900s produced California's first cult wines. Forty miles south, tucked into the redwoods and live oak savannahs on the back side of Mount Madonna and cooled by the breezes off the Monterey Bay Bates Ranch came to quiet prominence. Vocal was offered an allocation of hillside rows of Cabernet Sauvignon off the original dry farmed, own-rooted 1969 planting on the Ranch.
Mayacamas 2011 Cabernet Sauvignon, Mt. Veeder, Napa Valley, California $149.99
Savory, bright and deep, this generous wine offers black cherry, ripe blackberry, and mission fig. On the palate, herb notes of star anise, marjoram and French lavender provide complexity and depth alongside the juicy bramble fruits. 
O'Shaughnessy 2017 Cabernet Sauvignon Howell Mountain, Napa Valley $102.99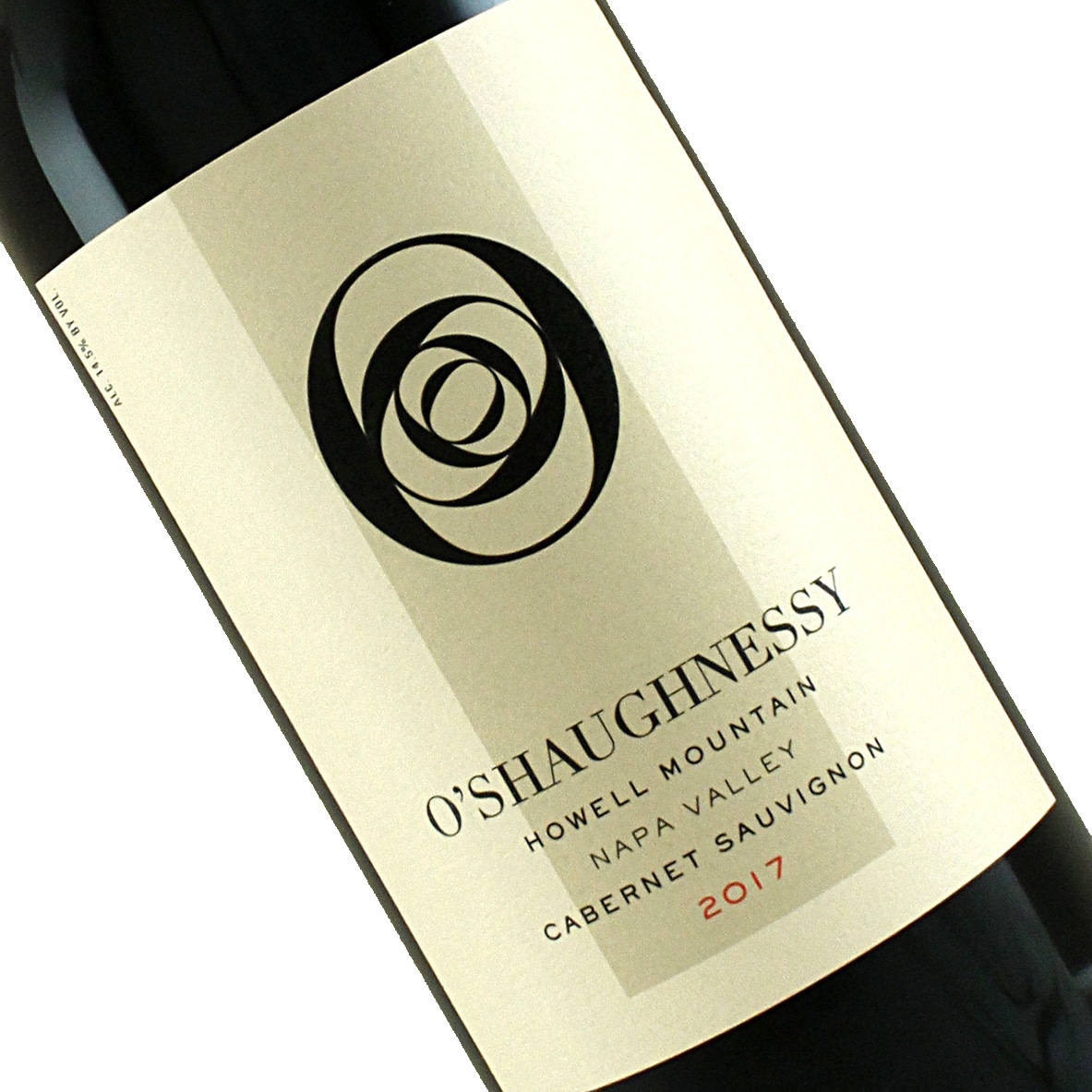 O'Shaughnessy's 2017 Howell Mountain Cabernet Sauvignon is a gorgeous and multilayered wine that showcases the complexity of all seven of the Bordeaux varietals that they farm. The wine is dark ruby red with aromas of raspberries, currants, ripe plum, and a bit of smoke. Focused flavours of wild cherry jam, plum butter, and raspberry preserves are followed by a long finish with integrated acidity and complex palate-filling tannins. Muscular, but with restrained elegance, this wine carries the O'Shaughnessy trademark of balance and power.
Aperture 2018 Cabernet Sauvignon, Alexander Valley $67.99
Cassis and boysenberry fruit tempered by a mineral streak and accented by notes of dried thyme, fresh tobacco leaves, mint chocolate, clover and bay leaves.
Groth 2017 Cabernet Sauvignon, Oakville, Napa Valley $63.99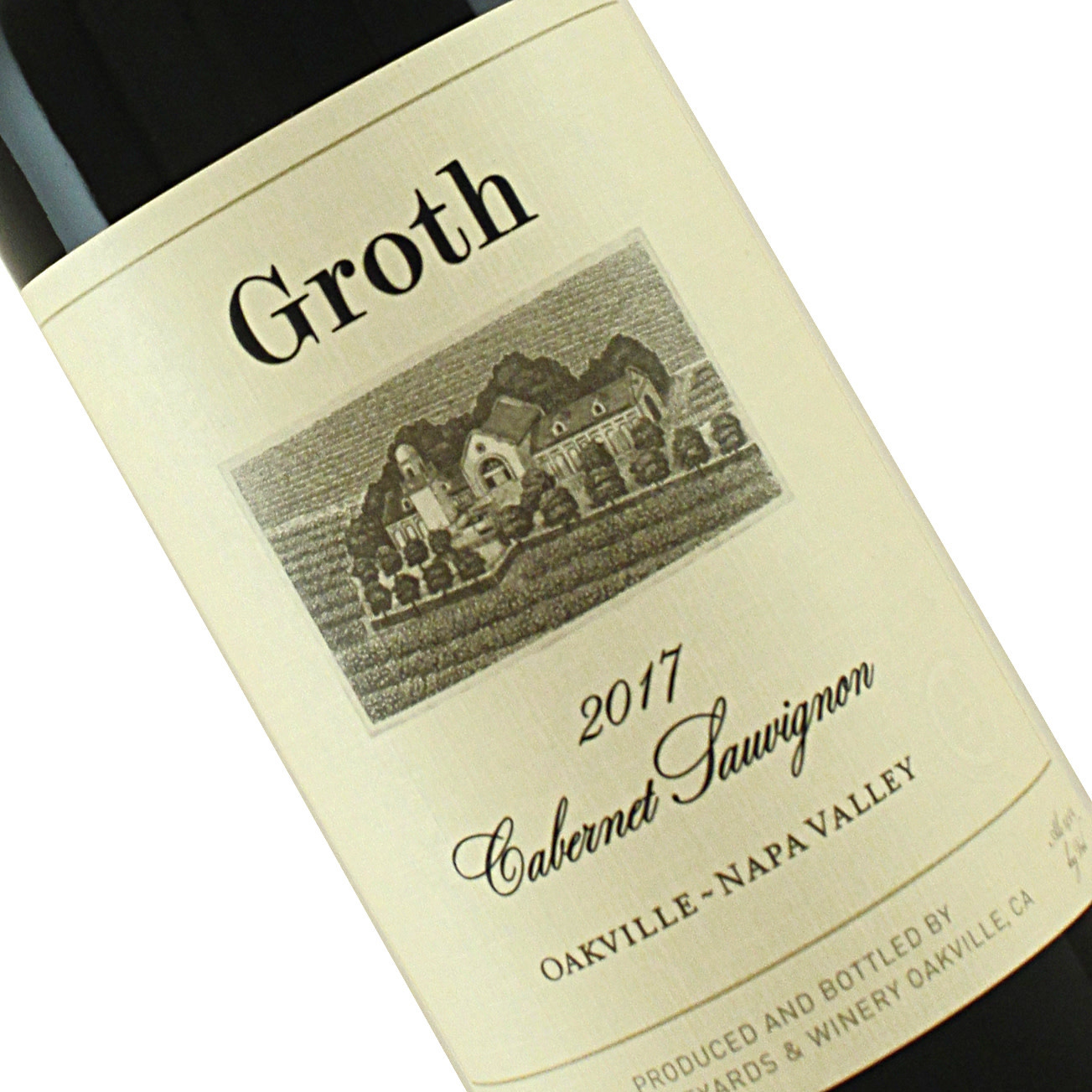 This wine opens with aromas of sweet vanilla and allspice, followed by black currants, ripe plums and a savory hint of anise. The palate has a smooth entry, building to a big, full mouthfeel with firm tannins a juicy, crisp acidity. Dark fruits flood the
Groth 2017 Reserve Cabernet Sauvignon, Oakville, Napa Valley $154.99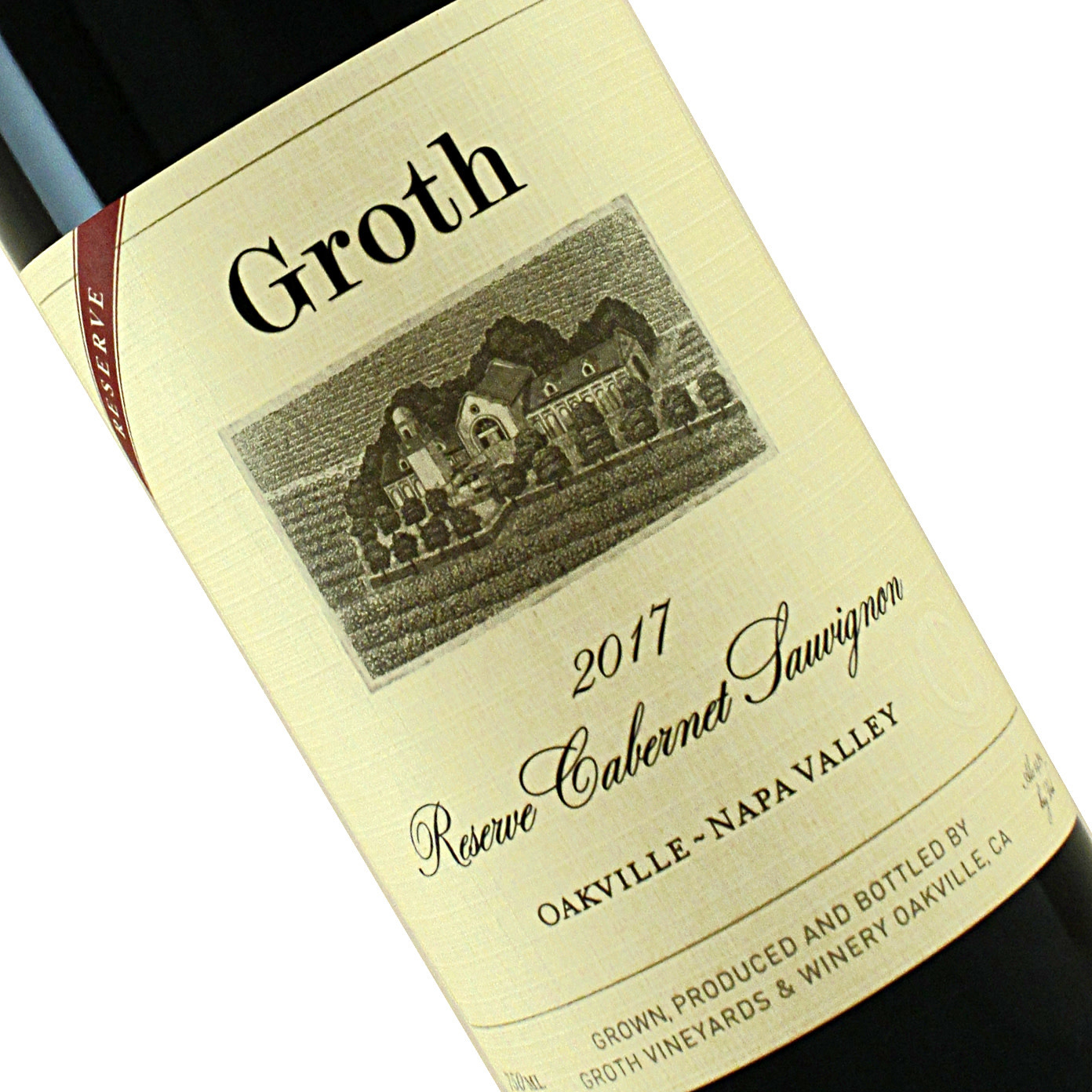 Aromas of sweet vanilla and pie spice layered over black cherries dominate the nose, accompanied by cassis, red plum and a savory touch of sarsaparilla root. The round, rich entry builds quickly to a full structured mouthfeel with consistent acidity.
Opus One 2018 Red Wine, Napa Valley $364.99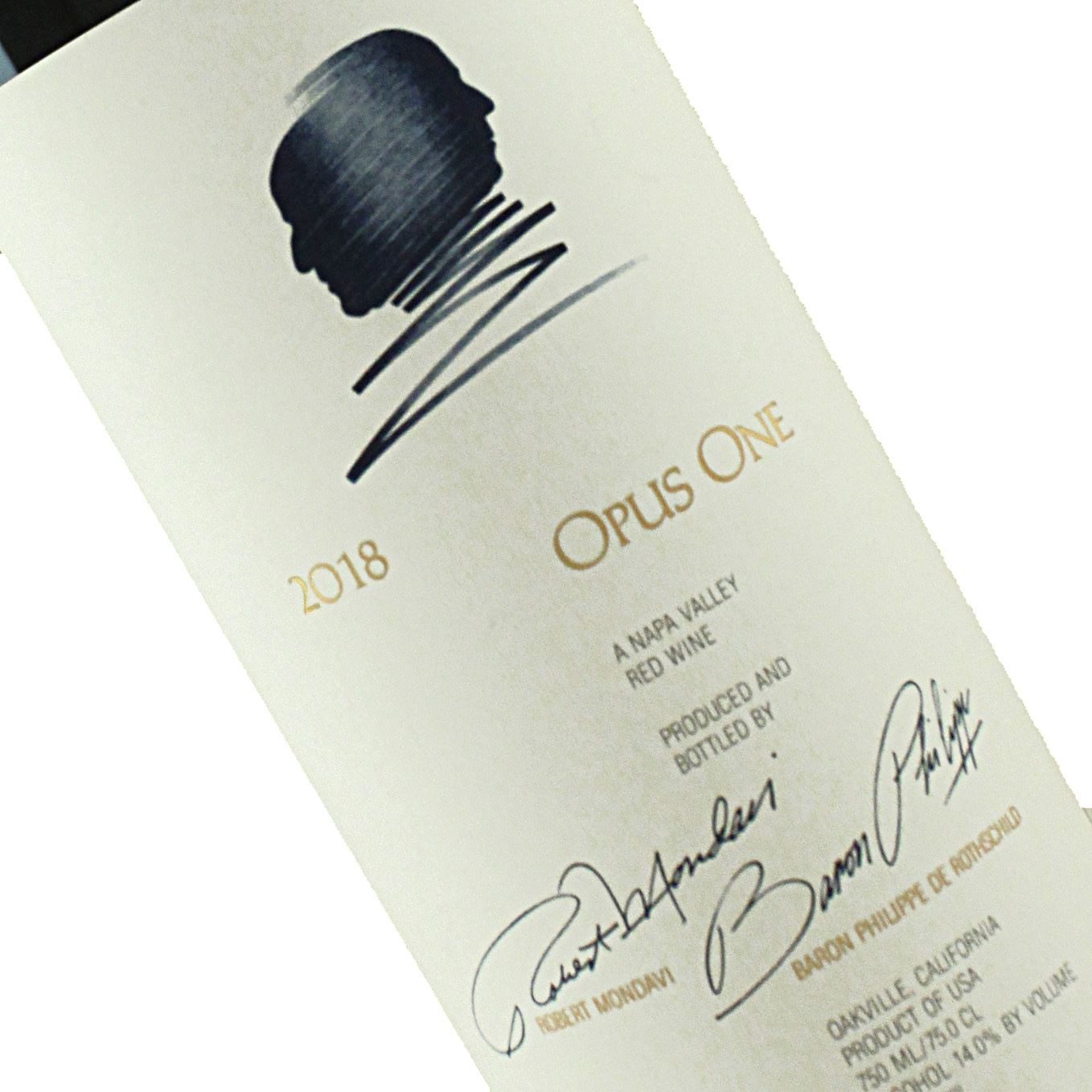 The vintages of Opus One, from 1979 to today, show distinct character, yet each is distinguished by a signature silky structure and velvety tannins.  In the United States, Opus One works closely with its distribution partners to allocate wine on an individual account basis. Internationally, Opus One is distributed through the network of Bordeaux négociants on the "Place de Bordeaux."
Cabernet Sauvignon 84%, Petit Verdot 6%, Merlot 5%, Cabernet Franc 4% and Malbec 1%