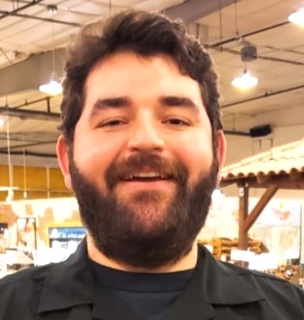 Buyer for Craft Beer, Cider, Mead, Hard Kombucha & Hard Seltzer
Reared in the beach communities of L.A County's South Bay, Dylan has extensive experience in beverage management, having served as beverage purchaser in one of the country's most distinguished upscale chain grocery stores. Working in a corporate environment, though, limited Dylan's vision, and he has been wanting to join our team of creative buyers at The Wine Country for some time. When the opportunity arose, he jumped onboard, and we're happy he did.
Dylan's beer knowledge is wide and expanding all the time, respectful of tradition, and curious about the latest innovative releases. Dylan's professionalism and his desire to make each customer happy with his products are but two reasons we love having him direct our Beer, Cider, Mead and Hard Seltzer departments.
Dylan can be reached at [email protected] and Follow on Instagram: https://www.instagram.com/craftbeer_at_thewinecountry