01 Sep 2021 | Samantha Dugan
CHAMPAGNE SHORTAGE, THE BUBBLE HAS BURST!
Not trying to burst anyone's bubble as it were, but the truth is out.  There is a pretty serious champagne shortage coming, and it is going to hit full steam right as we roll into the champagne sipping time of year for most, the holidays.
There has been brewing a perfect firestorm of events over the past year, starting with COVID19 which had people staying in and drinking more champagne at home as their entertainment dollars were going unspent.  Then crippling supply chain issues, add to that severe labor shortages, and insanely increased freight prices, and we are looking down the barrel of a supply-and-demand situation that is going to leave many bubble-less.
Importers and distributors have started pumping the brakes, and many have begun placing limits on how much champagne retailers and restaurants can buy, prompting one Hamptons resort manager to tell his billionaire customers that if they want their daily bottle of Cristal they might have to land those private planes in Champagne and bring it with them.  It's no joke.
One party planner in New York had to tell his client that they could not get the 15 cases of high-end champagne he wanted for an upcoming party, which had the client scrambling to get his plane in the air to France to fill the order, and that was for one of those big house Champagne houses.  
How easy do you think it is going to be to keep our little grower champagnes in stock?! If they are flying through the stuff they make in million case lots, how are we going to get our hands on the charming and super-limited when even if there isn't a shortage, champagne made by artisan farmers have, maybe, 5,000 cases total production?
I got word that one of our favorite importers of grower champagnes, Aline Wines, was going to bring in one drop early, and get the wines placed before the holidays so she wouldn't be saddled with paying even more in freight as the demand goes through the roof.  And with harbor delays there could be a chance that the wines, should she be able to procure any, might arrive after the holidays.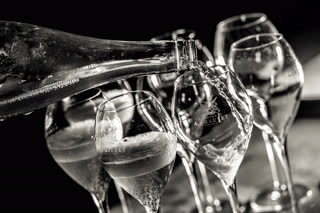 Too big a risk to leave her accounts without the champagnes they needed, so she leaned in and took a big drop this month.  We did too.  I have never been more afraid to turn an invoice over to Randy, because it was a HUGE investment but, better to have the wines now, so people can buy them early than to be looking at empty shelves and sad faces come December.
That said, don't wait, people. I've already heard some folks are hoarding and other retailers and restaurants are saying that they will scoop up wine from other retailers if they need to, and guess which store many of them look to for grower champagne, "gulp."
Be afraid, bubble lovers.  Afraid and proactive. Get what you want, while you can.
New Arrivals: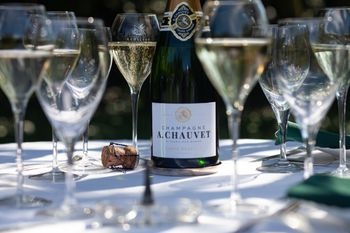 Chauvet Grand Cru Carte Blanche Brut  $49.99
Chauvet Grand Cru Brut Rosé  $49.99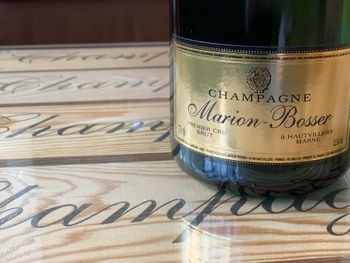 Marion-Bosser 1er Cru Extra Brut Blanc de Blancs, Hautvillers  $58.99
Marion-Bosser 1er Cru Brut Rosé, Hautvillers  $69.99
Marion-Bosser  1er Cru Brut Tradition, Hautvillers  $54.99
2012 Marion-Bosser 1er Cru Brut, Hautvillers  $88.99
Hure Freres Brut Invitation $45.99    magnum   $91.99
Hure Freres Insouciance Brut Rosé  $63.99
Hure Freres Memoire Extra Brut  $93.99
Hure Freres 4 Elements Extra Brut Chardonnay  $104.99
Hure Freres 4 Elements Extra Brut Pinot Meunier  $104.99
Hure Freres 4 Elements Extra Brut Pinot Noir  $104.99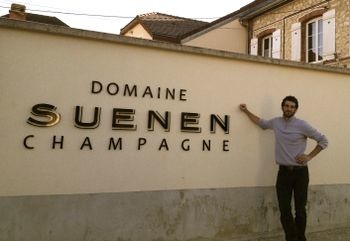 Suenen Grand Cru Blanc de Blancs Extra Brut C&C (Cramant & Chouilly)  $83.99
Suenen Grand Cru Blanc de Blancs Les Robarts, Cramant  $158.99